Local charity Surrey Youth Focus has teamed up with the Office of the Police and Crime Commissioner (OPCC) for Surrey to launch a survey aimed at getting the views of young people on the role of the police.
Young People aged 10-25 are encouraged to take part in the survey designed to help forge closer relationships between teenagers and police.
Questions covered include what young people know about policing, their views on current police engagement and any recommendations for improvement. The full survey can be found here: https://www.surveymonkey.co.uk/r/myviewcounts.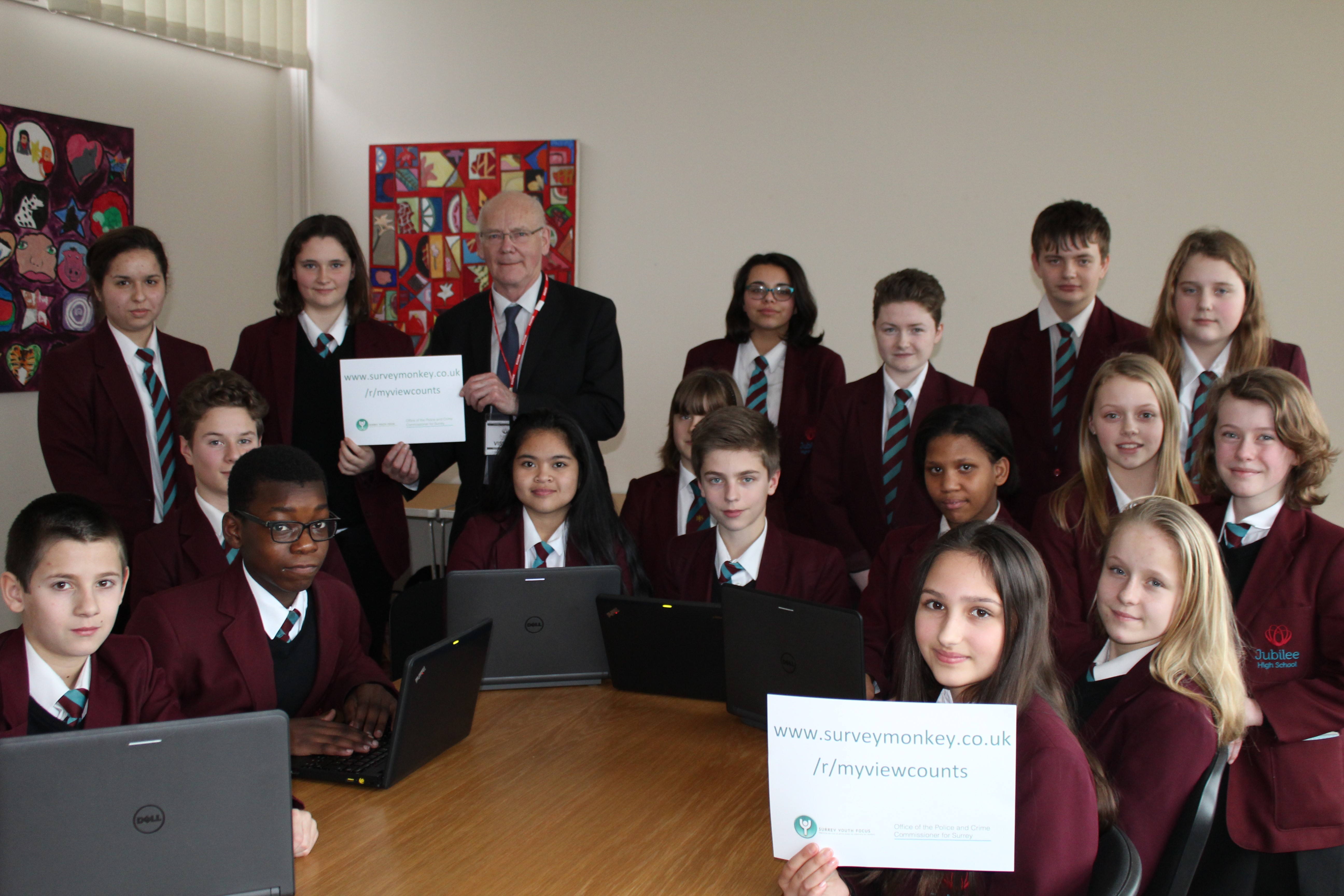 PCC David Munro said: "Young people have much to offer in terms of their values and opinions on important issues happening today so I am hoping as many as possible fill in the survey and have their voices heard.
"We have lots of hard working and inspirational officers and staff at Surrey Police and they are important role models when encouraging youngsters to be active decision makers within our communities.
"We must continue to provide young people with the opportunity to share their views and get involved so that lasting positive relationships with the police can be developed. This survey will hopefully help inform and guide us on how we can go about this."
The survey follows an All Party Parliamentary Group report "It's all about trust" in which Chair Baroness Massey stated that a child's first encounter with officers can have a lasting effect on their views and how they later go on to engage with them as adults. The report goes on to make recommendations for building good relationships between children and the police.
The survey was launched by Mr Munro at Jubilee High School, Addlestone last week. He invited pupils to discuss some of the areas covered by the survey. The pupils reported they'd like more cameras on our streets, workshops in schools & more patrols. Responding to the questions, one pupil said "the survey is good as it is really important to get young people's views on things" .
The OPCC is committed to engaging with young people in Surrey and in addition to funding this survey, other youth projects being supported include the reintroduction of the Volunteer Police Cadet scheme by Surrey Police. Some of the first recruits to the Surrey Police Volunteer Police Cadet (VPC) Scheme were also at the survey launch.
The survey closes on Friday 10 March after which, the Police and Crime Commissioner (PCC) for Surrey, David Munro and his office will review the results to inform future plans for working with the younger generation.
---
Share on: