Two teenage students have been given a rare opportunity to deliver a presentation to Surrey's Police and Crime Commissioner David Munro as part of their GCSE coursework.
Matthew Barnett, 14, and Sean Cullen, 15, both from Collingwood College in Camberley, contacted the PCC's office asking if they could meet with him as part of their coursework for Citizenship Studies.
Their task was to create and then carry out a presentation to a person in authority on the topic of whether police officers in the UK should be routinely armed which counts towards their final GCSE grade.
The PCC invited the Year 10 pupils to come to his office at Surrey Police's Headquarters in Mount Browne, Guildford where they presented their ideas to him.
PCC David Munro said: "This is the first time I've had young students come in and share their ideas as part of their studies so I was delighted to be involved and to listen to what they had to say.
"Whilst I'm afraid I was not persuaded that officers in the UK should be routinely armed – I was really impressed with the effort and the arguments put forward by Matthew and Sean. They had clearly done their homework on the subject!
"I am really keen to encourage young people in Surrey to take an interest in policing and their local communities so it was really great to see two such enterprising teenagers engaging on an important issue like this.
"I would like to wish both of them the best of luck for the rest of their course – I am certain they will do well!"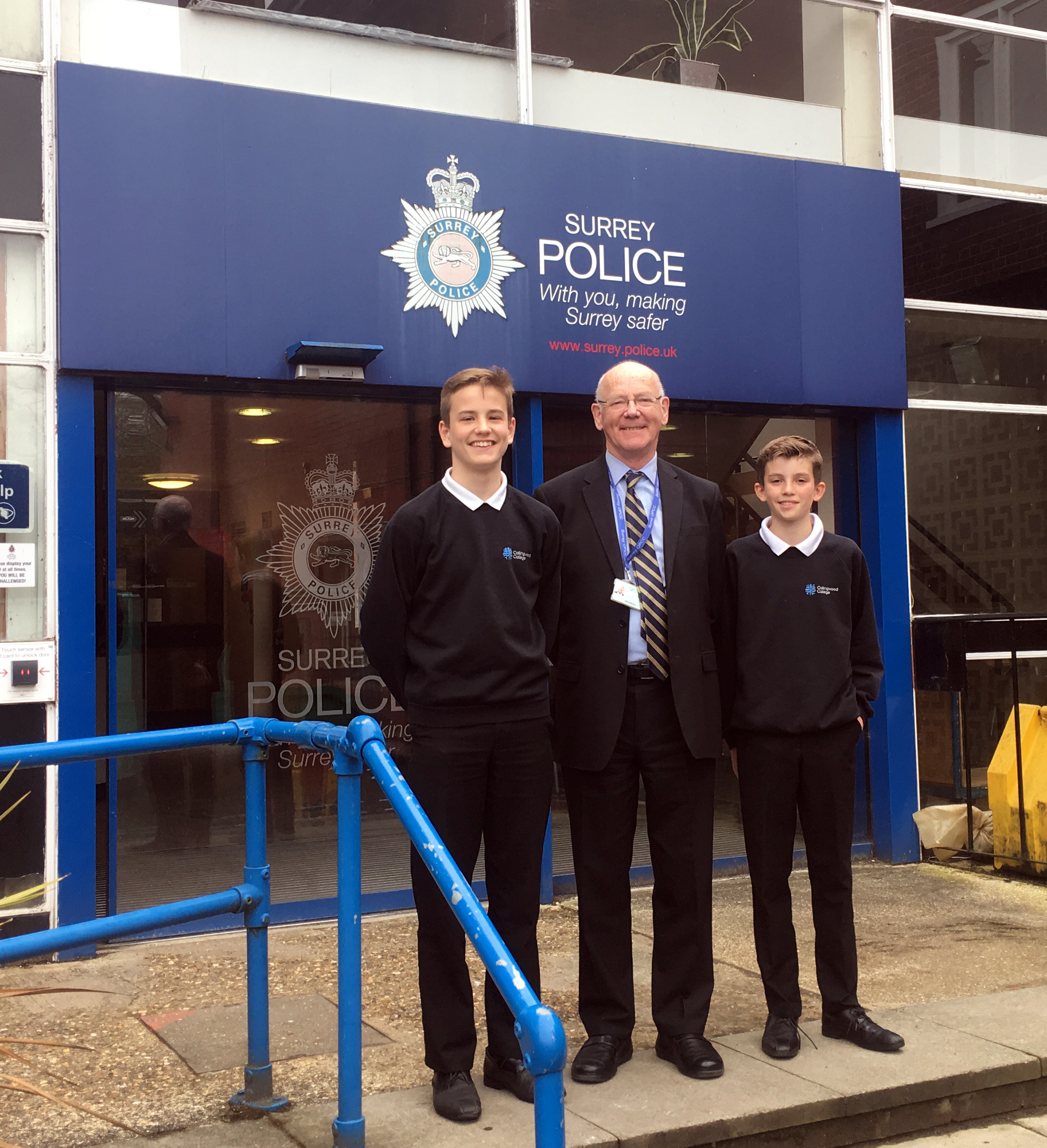 Matthew said: "Although it was quite nerve-wracking at the start walking into the building, once in the room and everyone was present, the feelings changed from nervousness to excitement. Sean and I personally think the presentation went smoothly and that we kept David Munro interested throughout – he said that we made some strong points.
"We are extremely grateful to David for his time. This is an experience I will not forget."
Sean added: "It was a good experience to talk to someone in power. David was approachable and provided us with invaluable information to complete our project."
See how the two boys got on – click to watch the short video here: https://www.youtube.com/watch?v=Xx6RQDM_RTk&t=1s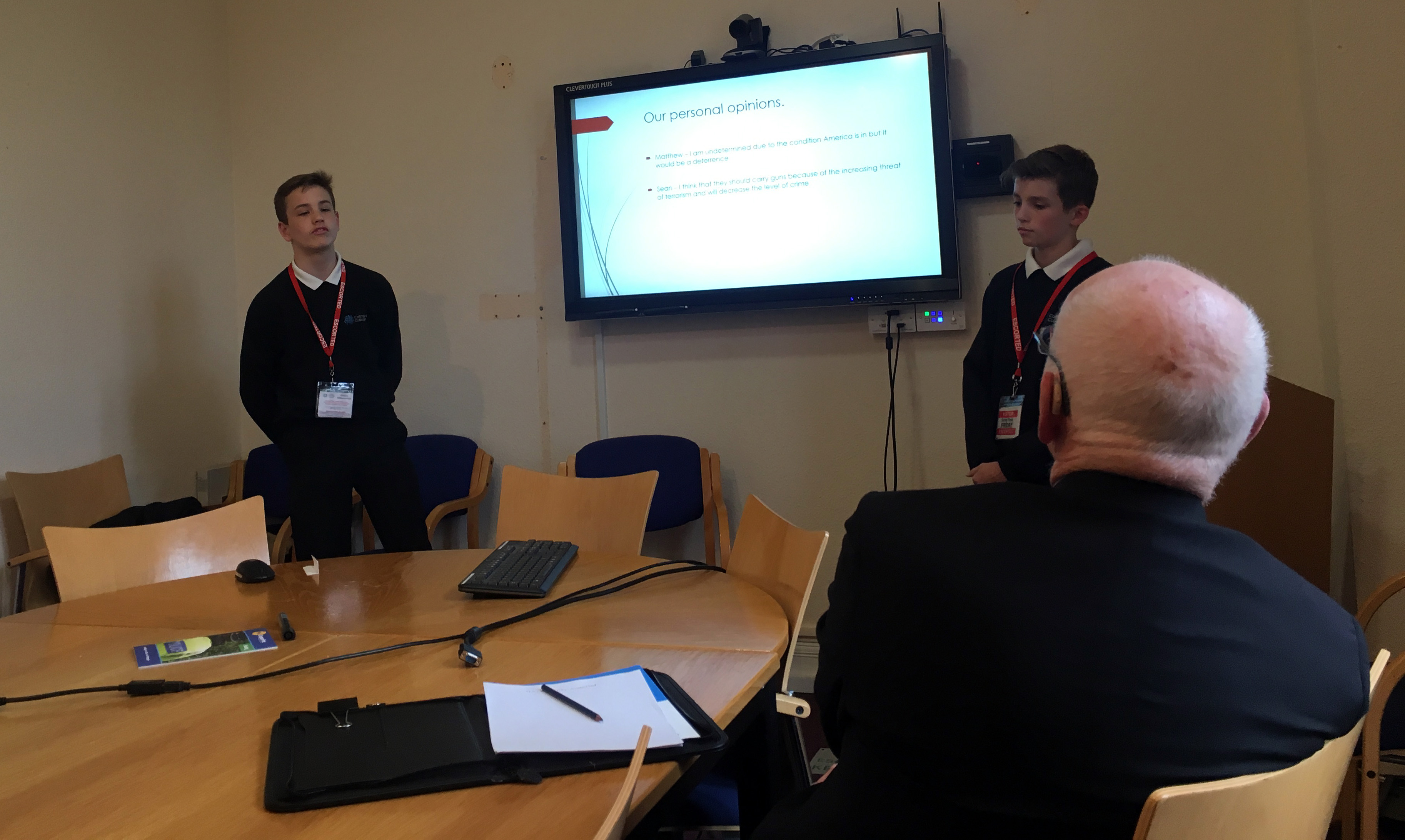 ---
Share on: