The Police and Crime Commissioner for Surrey has welcomed improvements made by Surrey Police in keeping people safe and reducing crime as highlighted in a report released today from Her Majesty's Inspectorate of Constabulary (HMIC).
The Force has been rated as 'good' by the HMIC in its Police Efficiency report which is part of its annual inspections into police effectiveness, efficiency and legitimacy (PEEL). In last year's inspection, Surrey Police was judged as 'requiring improvement'.
The inspection looks at how police forces across England and Wales operate in terms of managing resources, identifying current and future demand and financial planning.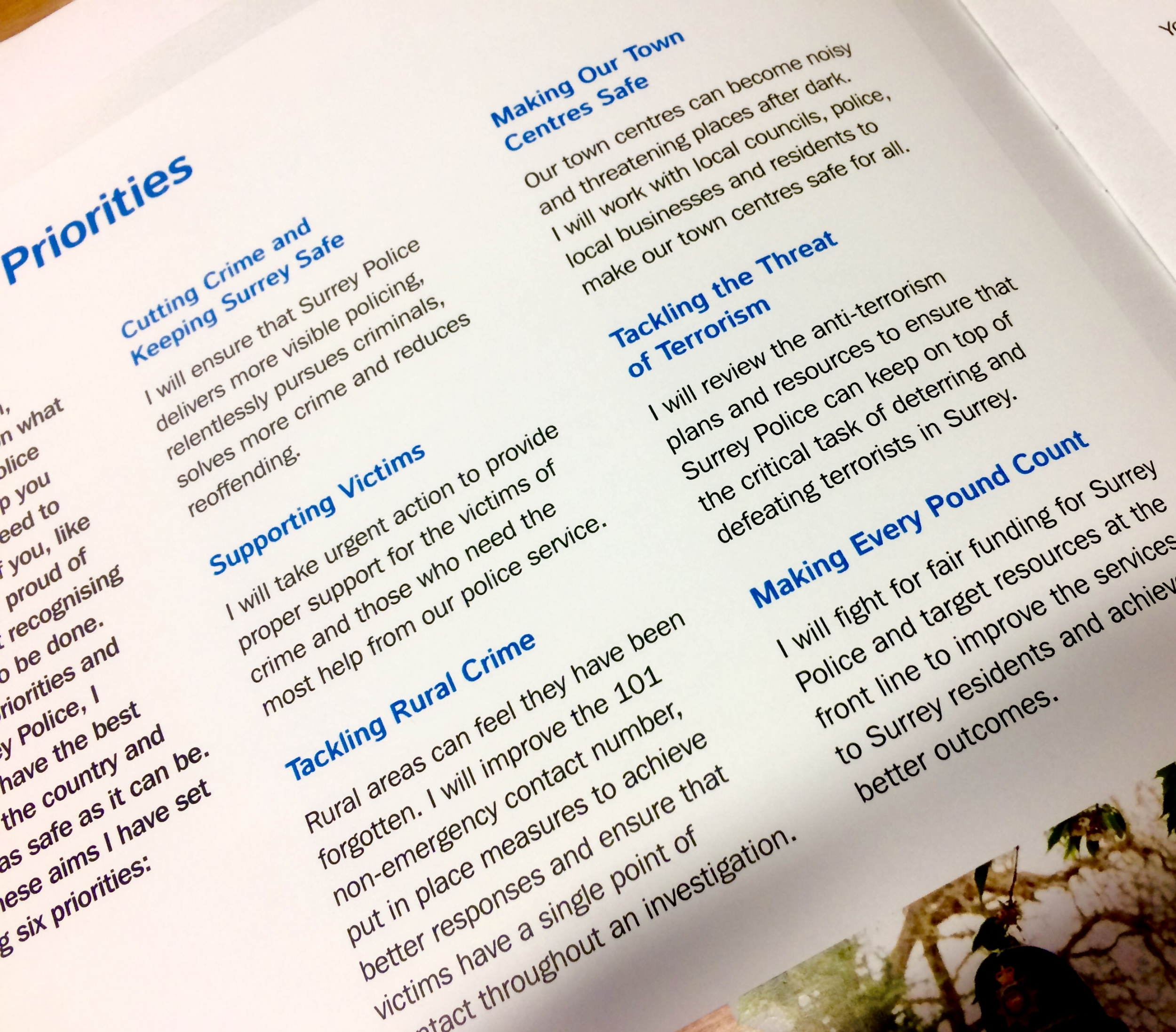 Police and Crime Commissioner for Surrey, David Munro said: "I am pleased with the HMIC's assessment which is a reflection of the hard work officers and staff have put in over the last year to improve the efficiency with which Surrey Police operate.
"The Force has made great strides in understanding and meeting the demands of modern policing. This has been achieved at a time when police budgets remain tight so it is particularly pleasing that the reports notes the Force has sound financial plans in place for the future.
"Although great progress has been made in addressing those areas highlighted in last year's inspection, we all recognise there is more to do to make Surrey a safer place for the people that live and work here.
"The HMIC report has highlighted some areas for improvement in terms of resourcing and understanding current and future demand, especially in respect of 101 calls. The Force recognises the urgent need for improvement in our 101 response and I am encouraged that over the last two months we have seen some real improvements in performance in this area.
"I am committed to working with the Chief Constable to ensure we meet these areas for improvement and sustain the efficient way Surrey Police works in the future."
To read the full report on the inspection visit www.justiceinspectorates.gov.uk/hmic.
---
Share on: