Her Majesty's Inspectorate of Constabulary (HMIC) has today released its reports into Child Protection and Vulnerability.
Kevin Hurley, Police and Crime Commissioner for Surrey, said:
"As the Police and Crime Commissioner, my principal role is to hold the Chief Constable of Surrey Police to account on behalf of the Surrey public and to monitor police performance under her leadership.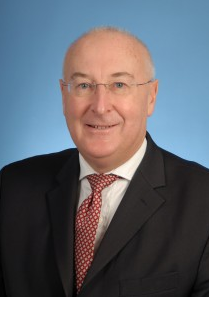 "I am saddened to say that these reports hold no surprises for me. I have been aware of these failings for many months which is why I immediately took action earlier this year to assess the full scale of the problem. I found matters of serious concern in which the force had failed many victims of child sexual exploitation, rape and domestic abuse.
"In June, I required the Chief Constable to prepare a plan for a formal scrutiny panel showing how she would overcome these failings. The plan was unsatisfactory and I declined to accept it. Thereafter, I sought immediate help from HMIC asking for their advice and guidance. I then formally wrote to the Chief Constable expressing the gravity of my concern and seeking any further comment she may wish to make on this matter.
"Given that Surrey Police has seen large increases in the reporting of domestic violence, rape and child sexual exploitation I have taken measures recently to ensure that the force has the resources to improve its protection of vulnerable people. Some months ago, I also authorised expenditure of whatever reserves were necessary to put right these failings.
"The Chief Constable has now presented me with a good recovery plan. She is aware that I require immediate improvement in all key areas to meet the needs of our most vulnerable victims. Whilst I am satisfied that current plans are now on track to address the issues I identified and am pleased that there has been improvement in the numbers of these crimes that are being solved, I will continue to closely monitor progress. I will be asking HMIC to re-inspect early next year to reassure me and the public of Surrey that victims are now being better served and that offenders are being brought to justice.
"The case studies highlighted in the HMIC report confirm the damage done to the most vulnerable members of our community when management of abuse cases is inadequate.
"We should not forget, however, that despite these recent corporate failings in Surrey Police, most members of the force, including those working with vulnerable victims, always go the extra mile to protect the people of Surrey. My thanks go to the hard working police officers and staff in the county."
---
Share on: