The Police and Crime Commissioner for Surrey David Munro has said he is delighted to see a number of police forces recognised again in this year's Stonewall Workplace Equality Index.
The 2018 Index, announced by the charity Stonewall today, looks at Lesbian, Gay, Bisexual & Transgender (LGBT+) representation across the workplace and how organisations demonstrate inclusivity.
A total of 19 police forces entered the Index this year with seven making it into the Top 100.
Surrey Police was ranked 163 out of over 430 organisations which was 13 places higher than in 2017 – the first time they had been included in the Index.
Participating organisations demonstrate their work in ten areas of employment policies and practice, from training to community engagement whilst staff complete an anonymous survey about their experiences at work.
The PCC is the national lead for Equalities, Diversity and Human Rights (EDHR) under the Association of Police and Crime Commissioners (APCC) portfolio structure.
He said: "As the EDHR lead for PCCs across the country, I am keen to highlight the need for forces to encourage more people from within our diverse communities to seek opportunities in the policing world.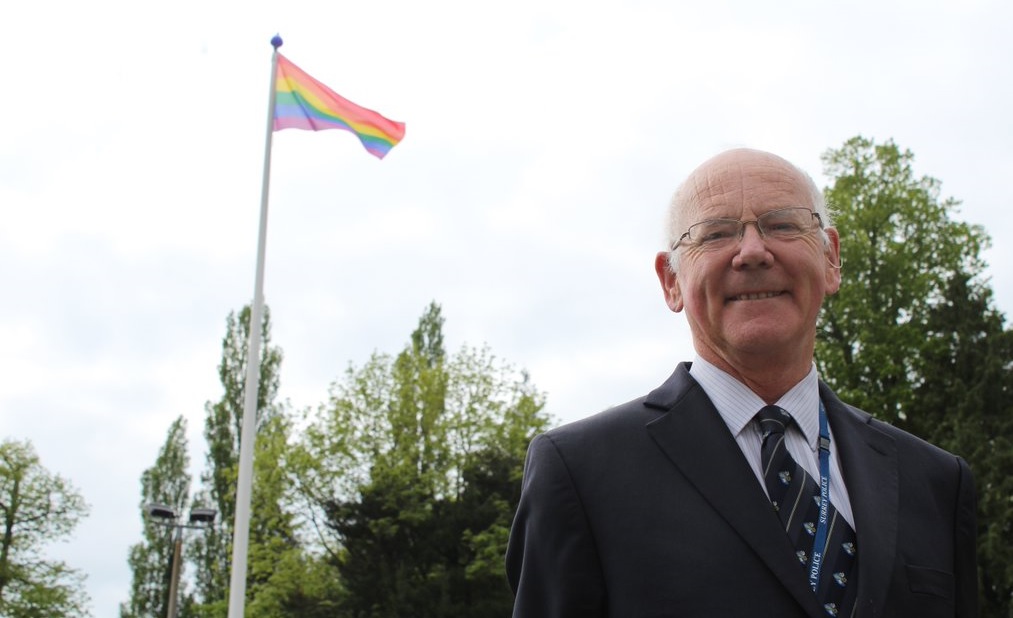 "To achieve that we must provide a welcoming environment free from discrimination of any kind so I am really pleased to see a number of forces continuing to be recognised in this year's Stonewall Index.
"It provides clear evidence of the inclusivity in policing that already exists and it would be great to see even more added in the future.
"Last year was the first time Surrey Police had been included in the Index so I am delighted to see they have built on that success and improved their ranking.
"All of our officers and staff should take real pride in this accomplishment and I am fully committed to supporting the Force in maintaining its commitment to diversity and inclusion in the future."
---
Share on: