The Police and Crime Commissioner David Munro has hailed the commitment of agencies in tackling violence against women and girls in Surrey after it was announced today as only the second official White Ribbon County in the UK.
The White Ribbon Campaign is part of a global movement to put a stop to male violence against women and girls.
It focuses on asking supporters to pledge to never commit, condone, or remain silent about men's violence against women in all its forms whilst spreading a message of equality and respect.
Last year, the PCC's office and Surrey Police achieved White Ribbon Status with both the PCC and Chief Constable Nick Ephgrave becoming ambassadors.
Surrey has now been confirmed as being awarded 'county accreditation' this month meaning all agencies in the Surrey Against Domestic Abuse (SADA) partnership have now been given White Ribbon Status.
It makes Surrey only the second county in the country to gain the official accreditation, which runs until 2019, after Lancashire received the accolade in October. The announcement comes as events were held across the country on Saturday (November 25) to mark White Ribbon Day.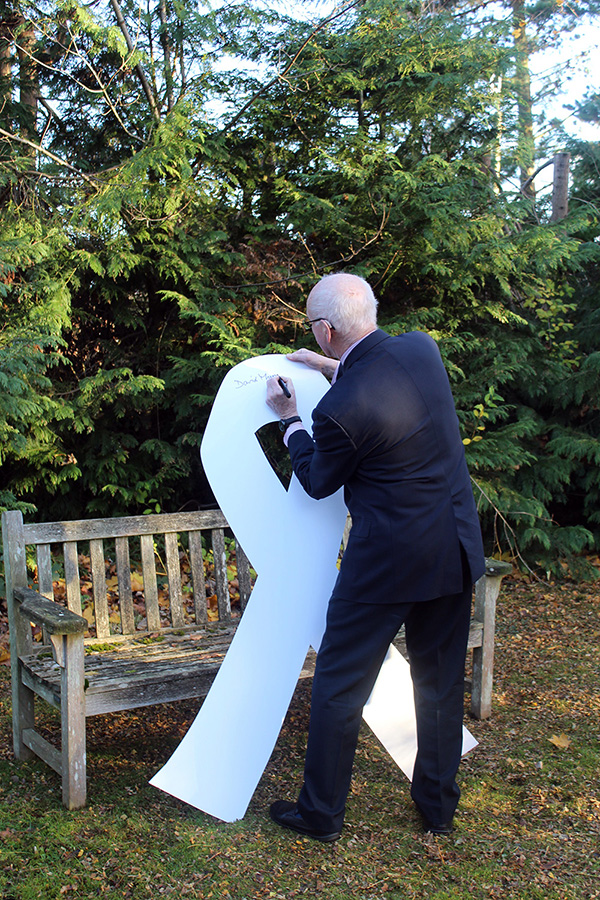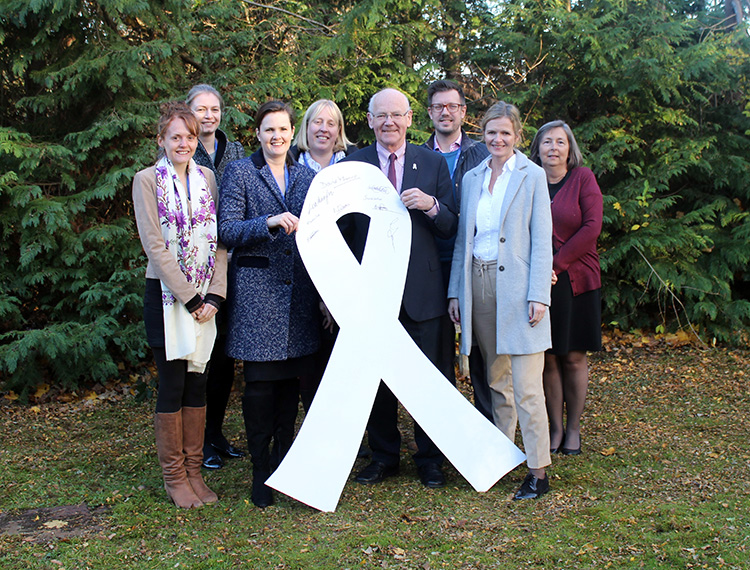 The award was confirmed by the White Ribbon Campaign Chief Executive Officer Chris Green OBE earlier this month.
It entitles organisations to training and campaigning guidance, use of White Ribbon branding on official documents and signage, and access to a network of other accredited organisations to promote fundraising, awareness and events.
White Ribbon forms a key part in supporting the Government's Violence Against Women and Girls (VAWG) Strategy and helps raise awareness of significant new legislation now in place.
This includes specific offences of stalking, forced marriage, failure to protect from Female Genital Mutilation (FGM), and revenge pornography, as well as the new domestic abuse offence around coercive or controlling behaviour in an intimate or family relationship.
PCC David Munro said: "I am delighted to see Surrey become an official White Ribbon County and be recognised as one of the leading areas in the country in tackling domestic abuse and violence against women.
"We know that the complex nature of this type of criminality means it cannot be addressed by any one agency alone and strong partnership arrangements are crucial.
"This award is a testament to the hard work not only being carried out within policing but by agencies and services across the county who provide an effective first response to abuse and get survivors the support they deserve.
"I am proud to support the White Ribbon campaign and promote the message that violence against women and girls is unacceptable and we must do everything in our power to put a stop to it."
Learn more about the White Ribbon Campaign here: http://www.whiteribboncampaign.co.uk/
---
Share on: