A project proposed by the Surrey Police and Crime Commissioner's Office has been awarded over half a million pounds to fund new neighbourhood safety measures in Stanwell's Dutch Barn Close and Northlands Estate.
The Office of the PCC and Surrey Police are now seeking residents' views on how safe they feel and the additional improvements they would like to see as part of the project.
If you are a Stanwell resident, we invite you to have your say by completing the survey here
Individuals completing the survey may request a free SelectaDNA forensic property marking kit to help protect their belongings.
Funding is already being directed to enable physical improvements in both locations, including modernised door entry, fencing and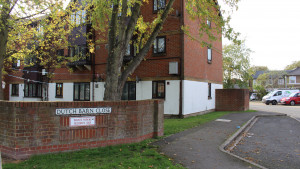 improved lighting to deter potential thieves and other criminals.
"The project will also support continued engagement between residents, community groups and the Community Safety Partnership in Spelthorne."
The project in Surrey is due to be completed by the end of March 2021 with initial works taking place in November.
---
Share on: