We're teaming up with Surrey Police to give local residents chance to have their say on policing in their local communities.
A series of online 'Policing Your Community' events will take place from 08 – 29 January 2024 and will offer residents the opportunity to put their questions about local policing to the Commissioner Lisa Townsend, Chief Constable Tim De Meyer and the Inspector responsible for the local policing in each Borough and District.

It comes at an exciting time for the Force, with more police officers in Surrey's communities than ever before.
New Chief Constable Tim De Meyer was appointed by the Commissioner in April and will talk about the current challenges and plans for Surrey Police.

The events will also take place during the Commissioner's survey on the amount that Surrey residents will contribute towards policing from next year's council tax, giving you a chance to learn more about how your money will be used both visibly – and behind the scenes – to boost crime fighting across the county.
The online events follow a series of meetings in Surrey Borough and Districts that were attended by over 300 people between October and December 2023.
Events are free to attend but residents are urged to register their attendance by selecting the link for their local event below:


Join us online
Please contact us if you have any questions about the events or would like to receive this information in a different format.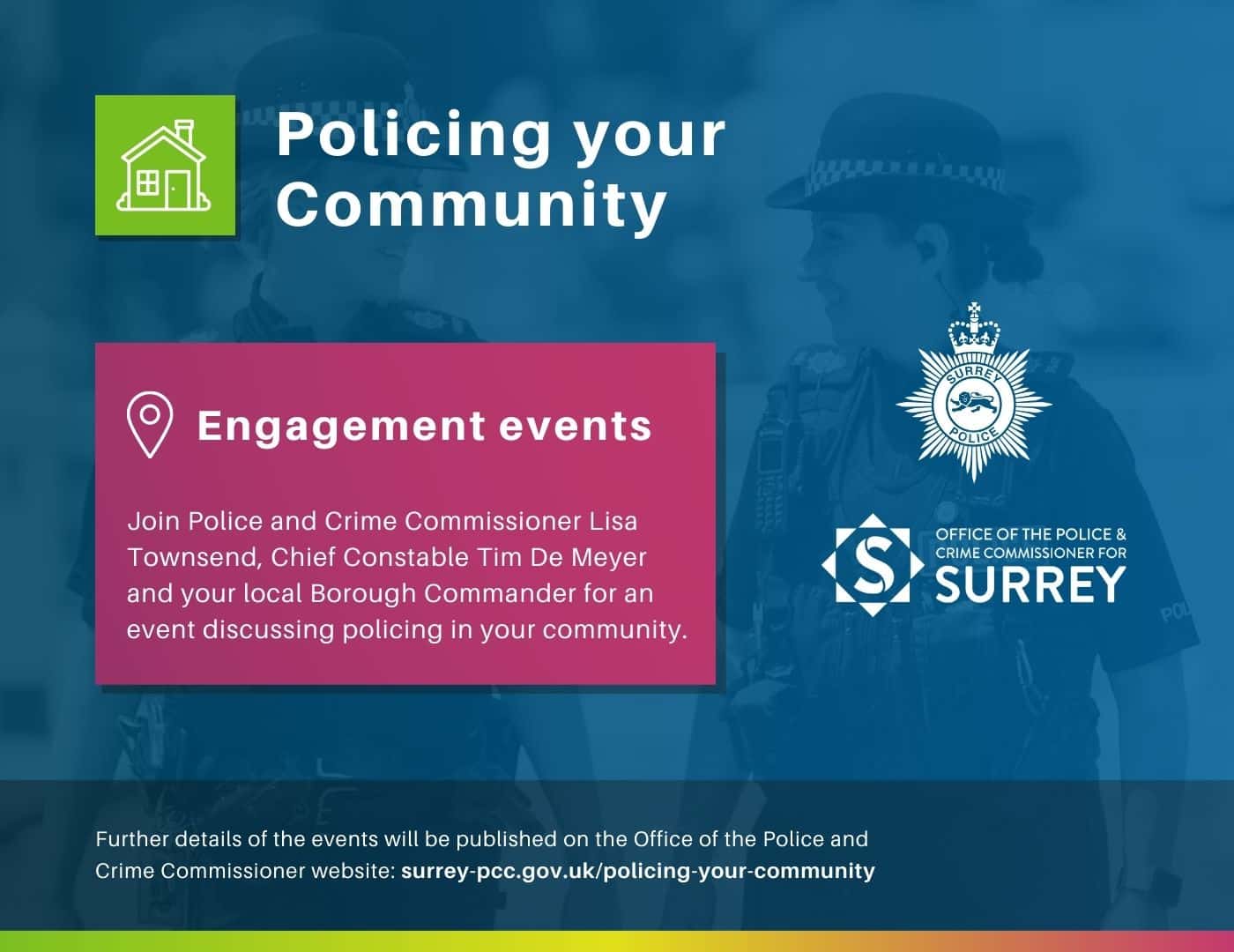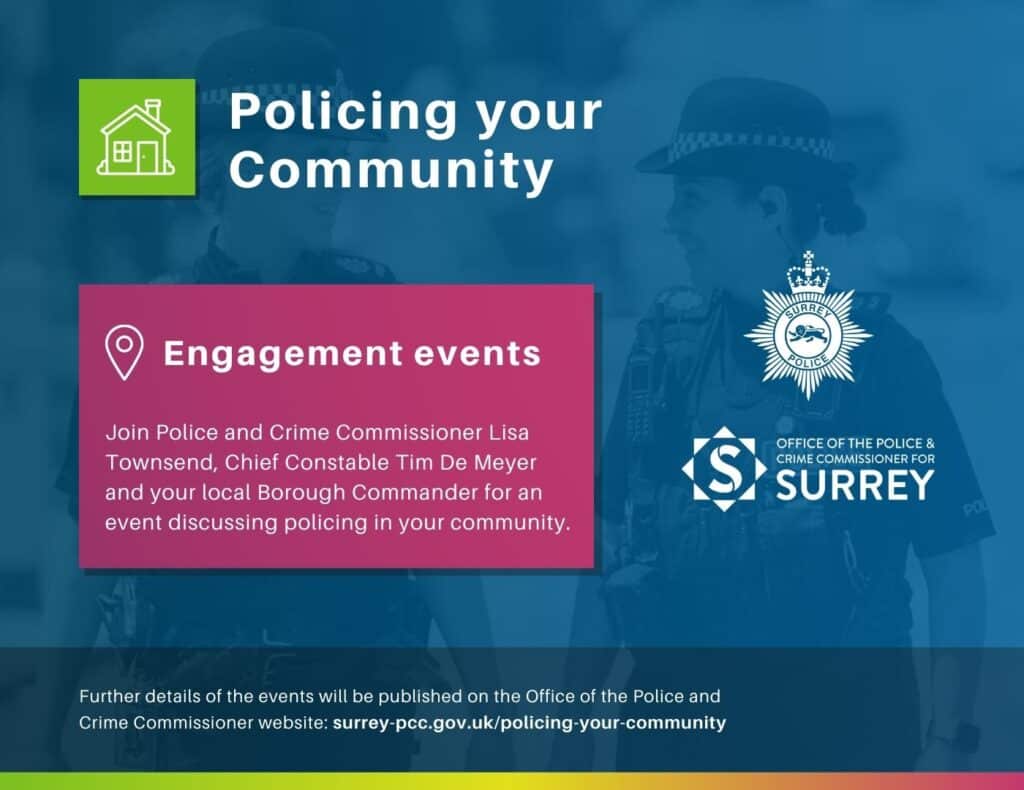 Related News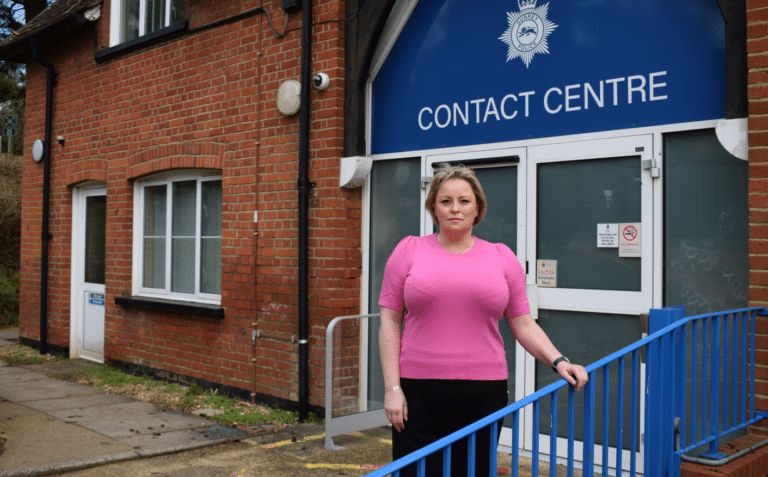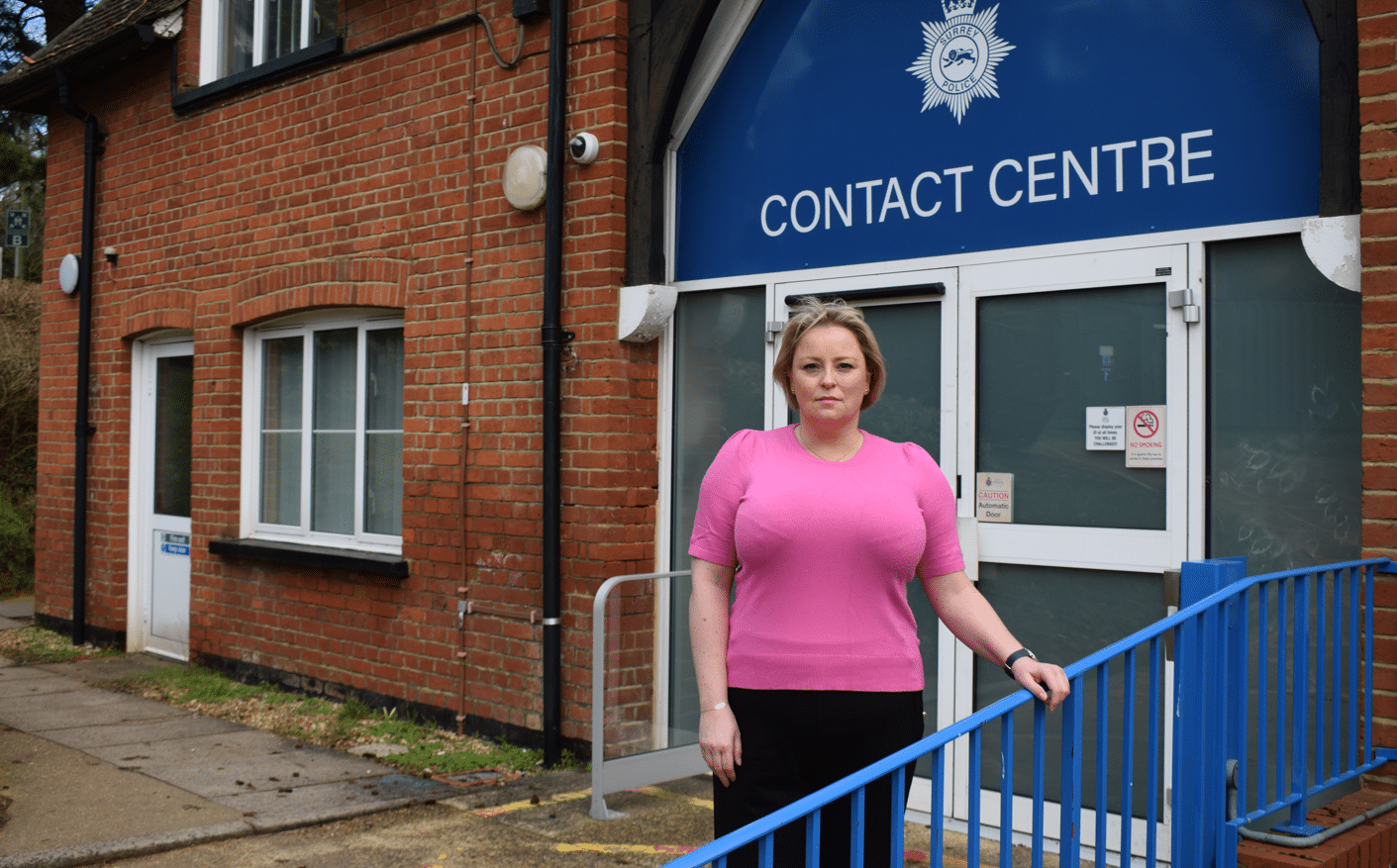 Commissioner Lisa Townsend has welcomed an inspection report for Surrey Police and says the Force is making good progress to address areas of concern.