Policing in Surrey is on the right track but the hard work must be maintained to tackle emerging crime threats – that's the verdict of Police and Crime Commissioner David Munro as he marks three years in post this week.
The PCC said Surrey Police had made great strides since he took office in May 2016 during a time when police budgets have been stretched to the limit.
During the PCC's tenure, the Force has bettered its performance in the annual inspections carried out by Her Majesty's Inspectorate of Constabulary and Fire & Rescue Services (HMICFRS) by securing and maintaining 'Good' ratings across the board.
There have also been vast improvements in the response to the 101 non-emergency number while independent survey figures show Surrey is the highest in the country for public confidence in their local police.
The PCC said he believes solid foundations are now in place to forge a bright future for Surrey Police helped by the increase of 100 extra front-line officers and operational staff this year through the increase to the council tax precept for policing.
In addition, a site in Leatherhead has been secured for a new Force headquarters and operational base which will provide long-term savings and a facility fit for modern day policing.
Since May 2016, the PCC's office has issued grants totalling over £6million through its two funding streams to commission services and projects across Surrey that help support victims of crime, improve community safety and help reduce reoffending.
A new Victim and Witness Care Unit has also now been launched in the county that will provide wraparound care for victims and witnesses going through the criminal justice system.
However the PCC said there still much hard work to be done and that emerging trends such as county lines drugs operations, serious organised crime and exploitation needs to be an important focus for policing going forward.
The PCC said he is also keen the Force continue to tackle issues that concern local residents such as unauthorised traveller encampments (UEs), anti-social behaviour (ASB) and driving offences.
In the next year – the PCC said he wants to see a focus on police use of powers to deal with UEs, further engagement with young people and schools across Surrey and a relaunch of the county's DriveSmart strategy.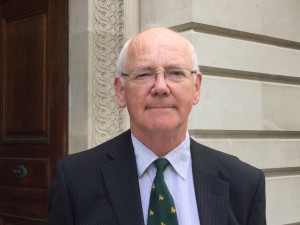 He also wants to see a continued commitment to the county's Joint Enforcement Teams (JETs) which see the police and local councils working together to tackle local issues such as ASB, noise and fly-tipping.
PCC David Munro said: "Today marks three years since I took up the PCC post and I believe real progress has been made in how this county is policed.
"I have spoken to thousands of residents during that time and I know how much the Surrey public value the continued hard work and dedication that our officers and staff put in every day to keep everyone safe. I would like to thank all those residents, officers and staff who have supported me over the last three years in my role as PCC.
"Solid foundations are in place for the future with a better resourced front-line, improved inspection ratings and great strides in areas such as the response to the 101 non-emergency number.
"But of course, there is still much more do to. We are nearing the end of a series of community engagement events in all 11 boroughs of the county where the Chief Constable, local Borough Commander and I have met with residents from across the county to hear their concerns.
"I am well aware that issues such as anti-social behaviour, drugs, bad driving or parking and the impact of unauthorised traveller encampments are on the minds of many residents.
"In the next year I am keen to see Surrey Police maintaining a focus on those areas which impact our local communities whilst also tackling the growing threat of county lines gangs and organised criminality.
---
Share on: