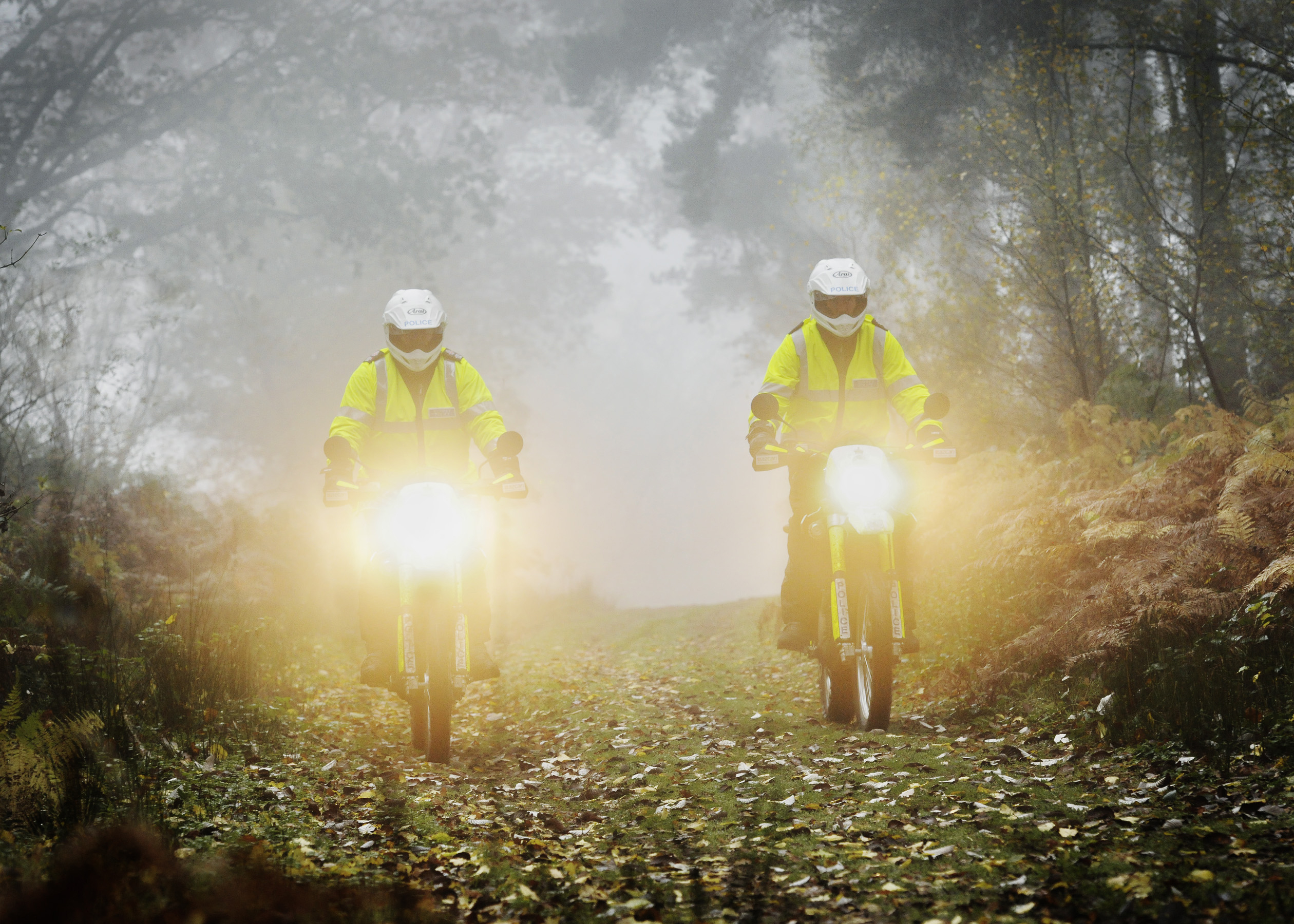 On the basis that if you can't beat 'em on foot, catch them on their own terms, Surrey Police has taken possession of two off road motorbikes in order to pursue perpetrators of anti-social behaviour who are using off road motorcycles and quadbikes to ride illegally through parks and carve up pedestrian beauty spots.
An initiative from the Surrey Police & Crime Commissioner, Surrey Police, the Borough Council and the Surrey County Council Epsom & Ewell Local Committee has resulted in the deployment of the bikes after seeing an ongoing increase in the danger and damage done by such vehicles being ridden dangerously and illegally in the green spaces of Epsom and Ewell including the Hogsmill Nature Reserve.
The partnership has provided funding for the procurement of the off road motorbikes which will be used by Surrey Police. The force itself has committed finance for the livery, ancillary equipment and officer training.
Sergeant Joe Barney, from the Epsom and Ewell Safer Neighbourhood Team, said: "We would to thank Epsom and Ewell Borough Council, the Surrey Police Crime Commissioner and Doble motorcycles of Coulsdon for their help in getting this project off the ground.
"I hope that our presence on the bikes will act as a deterrent to anyone considering improper behaviour in the area and I would like to reassure residents that Surrey Police will deal robustly with anyone found riding illegally."
Councillor John Beckett, who serves on both the Borough Council and the County Council said "At a time when Councils and the Police are seeing significant cuts in spending, we have had to have to think outside the box to find funds to tackle this selfish and repugnant behaviour.
Whilst the majority of residents' concerns over this issue are to do with noise, if this behaviour continues it is only a matter of time before someone gets injured'Ķ or worse".
The two new off road motorbikes were deployed for the first time this week.
---
Share on: