I will fight for fair funding for Surrey Police and target resources at the front line.
Preserving the front-line
All police forces need to be as efficient and effective as possible and Surrey Police must continue to look for savings in order to balance its budget. I want to make sure these savings, as far as possible, preserve the front line. Our savings plans over the next two years include a revised way of providing specialist services such as roads policing, firearms officers and dogs units to make better use of resources. I will ensure Surrey Police review their arrangements for learning and development and seek further savings from support services such as finance and HR. I will continue to look for savings in my own office as well as in the wider Force.
Eliminate waste and inefficiency
Over the years, Surrey Police has reviewed all of its business areas and made a great deal of savings. I will make sure the Force continues to identify any areas of inefficiency and improves its processes wherever possible, including making the best use of the current and emerging operational technology such as Body Worn Video (BWV) and mobile technology to record crimes. Police systems and processes need to minimise any unnecessary duplication or bureaucracy.
The Chief Constable and I will work with other PCCs and forces, both regionally and nationally, to be at the forefront of work to re-design services to equip policing for the future. Criminal gangs and terrorists don't work to county boundaries and the continued development of technology means criminals can have an impact on Surrey residents from anywhere in the world. We are working together in the South East on an ambitious collaboration programme to improve our operational effectiveness and deliver savings to invest back into policing.
Effective and efficient Criminal Justice System
As well as overseeing the police, I have a role to play in ensuring all those working within the criminal justice system are focused on making sure it operates well. Those involved in the system should find it to be efficient and effective.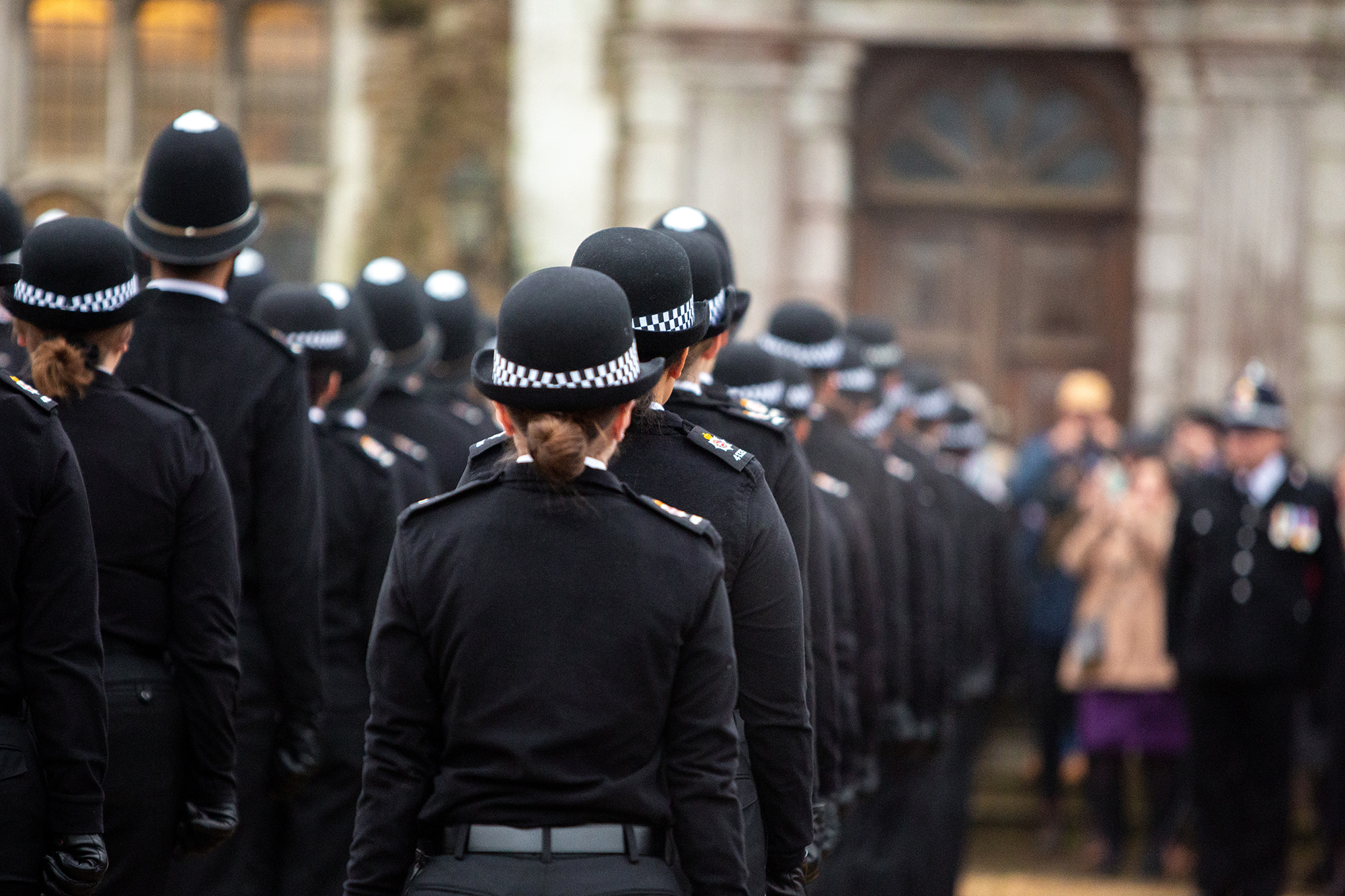 I will work with courts, the Crown Prosecution Service, probation and prisons to bring offenders to justice swiftly and better support complainants and witnesses.
Funding
I continue to work with Government and my fellow PCCs to secure fair and proper funding for policing and I am providing information to influence any new national funding formula. PCCs have been successful in recent years in maintaining levels of police funding in cash terms. But increases in demand, inflation and increased officer pay still leaves a funding gap. The Government has given PCCs freedom to raise council tax locally by up to £12 per household (Band D) to protect front-line policing. Following consultation and detailed consideration of the police budget, I decided to increase council tax by that amount for 2018/19; not a decision I took lightly. I commit not to raise council tax above the level absolutely necessary and will be robust in seeking out savings in order to minimise the amount I ask local taxpayers to fund.