I want to bring Surrey's communities together to work with the police and other public services to solve the issues that damage local areas or make people feel unsafe.
Engagement with Surrey Police
I want to build on the spirit of cooperation between police, partners and communities to ensure continued engagement and support in tackling those issues that concern people the most. My office and Surrey Police will ensure there are a variety of appropriate ways in which people can engage with the police, including local meetings (where there is a specific issue of concern), social media and the "In the Know" community messaging system. Police must understand community concerns and communicate with local people as to what actions are being taken to address them.
Encourage communities to get involved
I wish to do more to encourage communities to get even more involved in keeping Surrey safe. There are many volunteering opportunities, including the Special Constabulary and Independent Custody Visitors. The successful Cadet Scheme has seen young people from a wide range of communities get involved in policing. I want to encourage more people to set up or join a Neighbourhood Watch scheme to help protect their local area and I will work with Surrey Police to make sure these schemes are supported.
Working with all of Surrey's diverse communities
Surrey's communities are diverse and wide ranging and I aim to make sure that everyone can have a voice on policing issues. Some crimes will impact on certain communities or groups more than others – be it rural communities, town centre communities, black and minority ethnic (BME) communities, older people or young people. Surrey Police will continue to work to reduce hate crime, where somebody is targeted because of who they are or who they are perceived to be.
Unauthorised encampments have generated much publicity in Surrey, particularly over the summer months. I want to work closely with local authorities, residents and the travelling community to identify suitable transit sites.
Businesses also have a part to play in creating safe communities. I want to work with businesses to hear their concerns, jointly solve problems and protect employees and customers.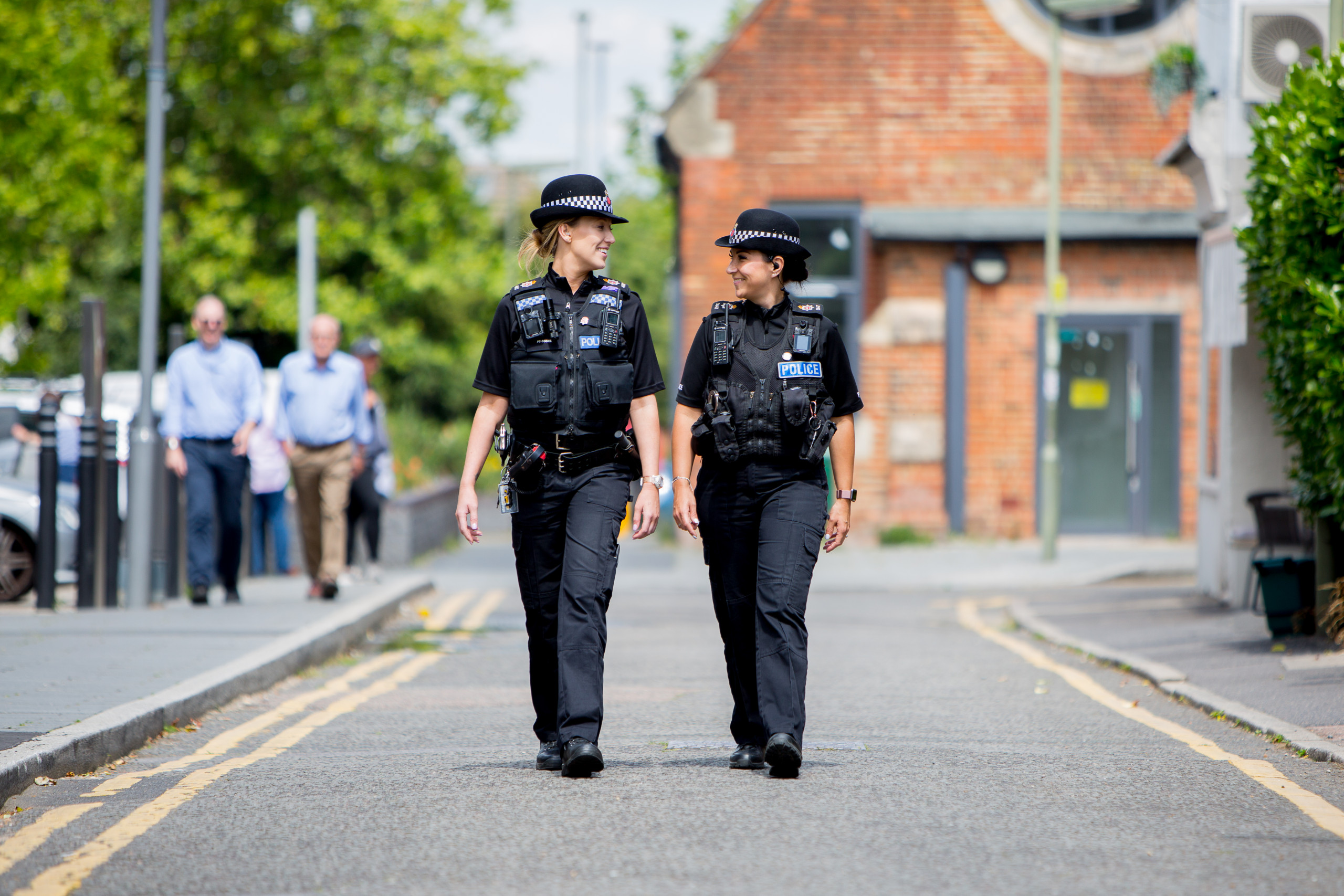 Children and young people
I will be working on projects with children and young people in Surrey, enabling them to make informed decisions in relation to their own safety and to have the confidence to report matters to police when they have concerns. My office and Surrey Police will help young people stay safe by engaging with services that support young people and by providing information through young people friendly channels and formats. I want to help prevent young people from becoming victims of online cyber-bullying, sexting and grooming, getting involved in drugs, knife crime or gangs and to be better equipped to identify whether the people they engage with (in person or online) are friend or foe.
Partnership problem solving
My office, working with local councils and police, has been developing multi-agency Joint Enforcement Teams (JETs) over the last few years. There are now five JETs based in local authorities across Surrey and several other similar multi-agency projects. These teams work with communities to understand and tackle issues such as anti-social behaviour, fly-tipping, rural crime, criminal damage and unauthorised encampments. Over the next two years I aim to ensure they better link in with the local policing teams to make them even more effective.