When people are victims of crime, they need quality and timely support to help repair the harm done and rebuild lives
Supporting victims of crime and anti-social behaviour
When people in Surrey are victims of crime, whether they wish to report it to police or not, they need excellent services to help them cope and recover. I want to make sure victims of crime are supported to have a more positive experience of the whole criminal justice system – from the point of reporting, through to a resolution. The Ministry of Justice provides my office with £1.4m a year to commission services in Surrey to help victims and I will ensure those funds are used wisely over the next two years to provide the best possible support.
Providing specialist services
There are victims of crime and survivors who, due to the nature of what happened to them or their circumstances, require more specialist, longer-term support to rebuild their lives. This includes people who suffer domestic abuse, sexual abuse, children and victims of modern slavery. Our funding allows many charitable agencies in Surrey to provide expert, targeted support. I want to continue to work with those providers to meet local needs. I also want to ensure that those with multiple needs in Surrey have been identified and that my office works with partners to commission the services required to help get their lives back on track.
Ensuring value for money and collaboration
Funding provided to my office from the Government to support victims in Surrey needs to be spent to the best effect. My office will be working with our partners (councils, courts, police and others) to co-commission and co-ordinate our spending and to continue to make sure we are collectively improving outcomes for victims. Commissioning strategies and spending will be transparent and details of what we spend will be published on the PCC's website.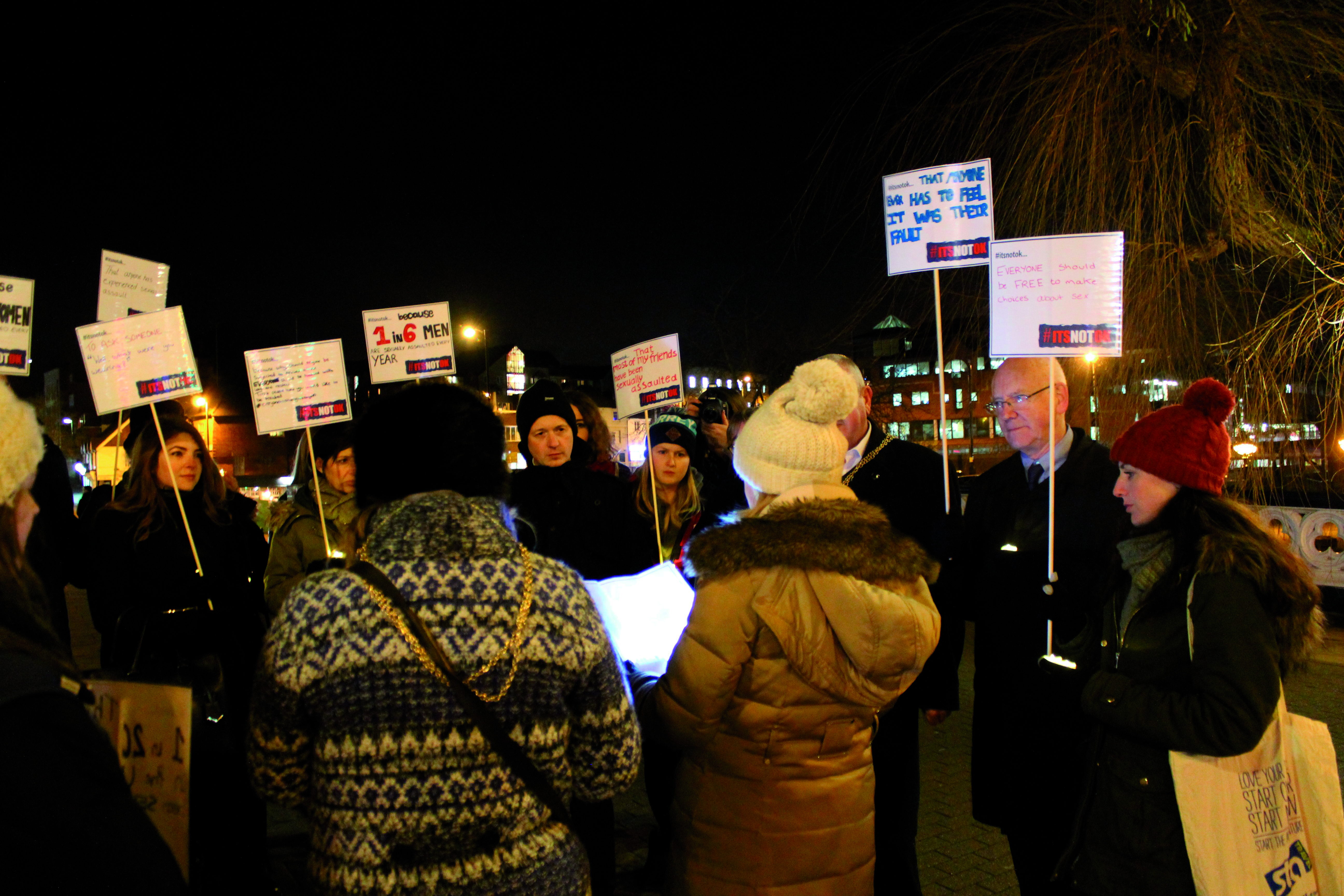 "The PCC joined the Rape and Sexual Abuse Support Centre, based in Guildford, to mark Sexual Abuse and Sexual Violence Awareness Week"
Supporting victims and witnesses through the Criminal Justice System
Police, courts, the Crown Prosecution Service and others must support complainants and witnesses who come forward, as well as those accused of crime, and ensure their journey through the criminal justice system is as smooth as possible. My office is carrying out work to engage with people who have an involvement with the Criminal Justice System to identify where improvements can be made.