The Police and Crime Commissioner for Surrey David Munro is joining forces with his counterparts in neighbouring counties for a ground-breaking conference to combat modern slavery next week.
The PCC is teaming up with colleagues from Hampshire, Sussex and Thames Valley at the event on Tuesday 20 June to examine how the four areas can work together to tackle the issue of human trafficking.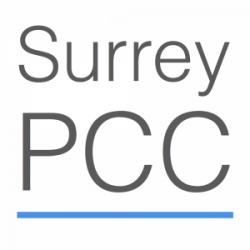 The conference is being hosted at the HG Wells Conference & Events Centre in Woking and will be opened by Kevin Hyland, the UK's Independent Anti-Slavery Commissioner.
Speakers will include Miriam Minty from the Home Office's Modern Slavery Unit, Assistant Chief Constable Jeremy Burton, Specialist Crime, Surrey & Sussex Police, and Shahrzad Fouladvand, Lecturer in International Criminal Law at the University of Sussex.
PCC David Munro said: "People often tend to think of slavery as an evil from years gone by but the illegal exploitation of people is still happening across the UK and we are not exempt here in Surrey.
"Signs of slavery are often hidden making it difficult to recognise victims but it is closer than you think.
"Next week's conference is designed to explore the extent of the problem in our region and agree strategies for helping safeguard victims and bring perpetrators to justice.
"Those people caught up in modern slavery are extremely vulnerable and we all have a responsibility to work together and do everything we can to protect them.
"We need to join forces in order to understand the issues and find a better way of working together on the solution."
Kevin Hyland says: "The police response to modern slavery must remain a priority if we hope to see more victims rescued and perpetrators punished so it is good to see that these four Police and Crime Commissioners are getting together to understand the scale of the problem and how to tackle it. Only by collaboration and cooperation will we really see progress.
"PCCs are in a position to drive change; I would like to see more PCCs leading the charge in their areas and working effectively with partners to fight the brutal crime of modern slavery."
---
Share on: