The Police and Crime Commissioner for Surrey David Munro has given his backing to an NSPCC service which teaches children how to stay safe from abuse.
The PCC voiced his support after he saw the charity deliver its free Speak out Stay safe service to Key Stage 1 pupils at Milford School, Church Road, Godalming, Surrey, on Thursday 8 November.
With the help of mascot Buddy, four to seven year olds were taught about the different forms of abuse and who they can turn to for help, such as a trusted adult or the NSPCC's Childline service.
On average two children in every primary school classroom have experienced abuse or neglect but most children do not seek help or tell anyone what is happening until they are much older. The service aims to stop abuse before it occurs.
In the academic year 2017/18, the NSPCC's Speak out Stay safe service was delivered in 155 schools and reached 39,505 children across Surrey.
So it can reach even more children, more schools across Surrey are being encouraged to sign up for a free visit.
PCC David Munro said: "This vital safeguarding service educates young children about speaking out and staying safe from all the different forms of abuse, including bullying and neglect.
"The subject they are learning about is a serious matter but there is nothing frightening about it. The assemblies are fun and interactive and the messages are child-friendly and age-appropriate. It was great to see the children enjoying themselves.
"I would urge other schools in the Surrey area that haven't done so already to sign up for a free visit so we can all work towards keeping children across the county safe from abuse."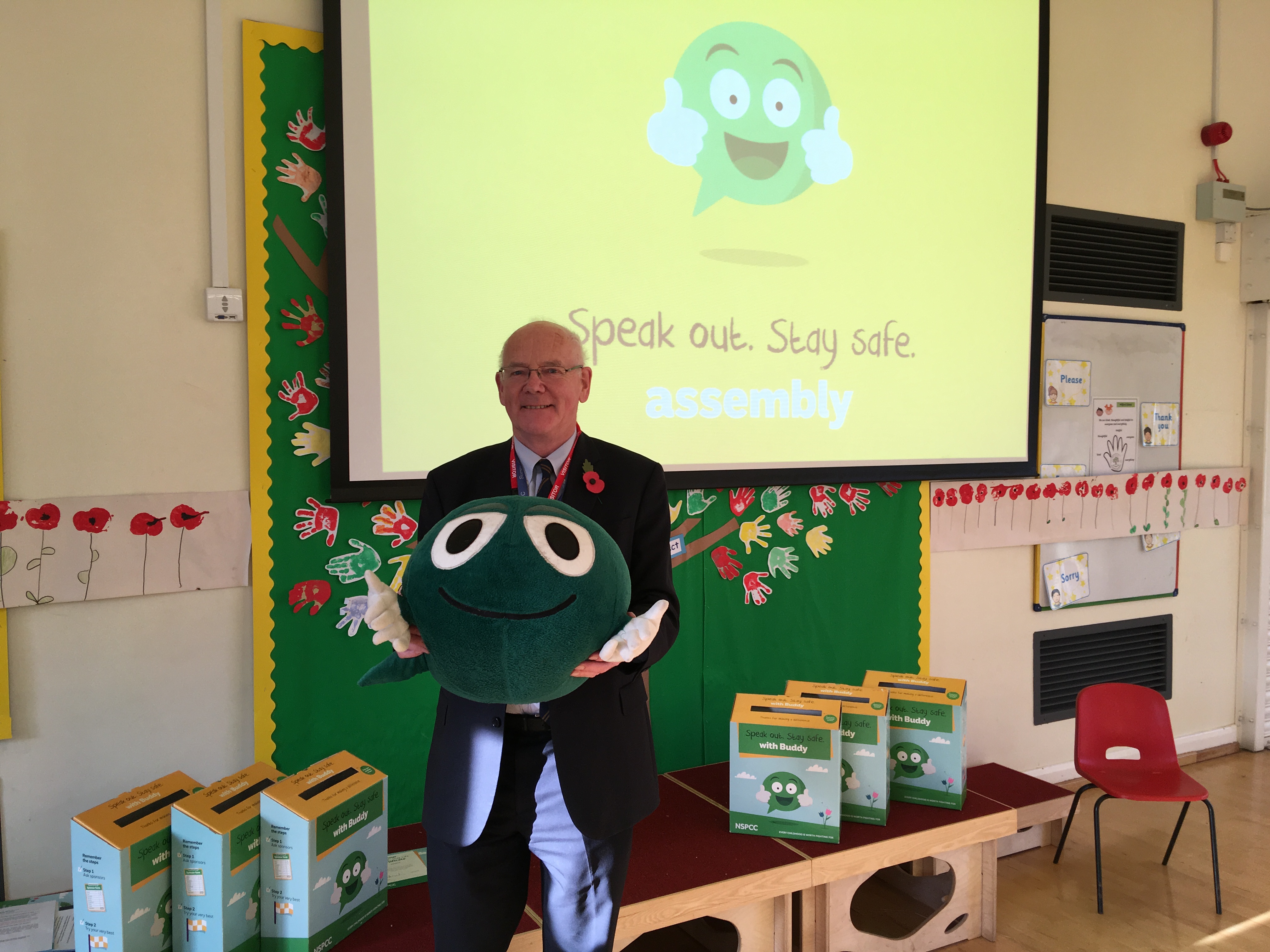 Mandy Elton, NSPCC Schools Organiser for Surrey, said: "We are delighted that Mr Munro has seen for himself how the NSPCC is protecting a generation of children against abuse – one primary school at a time.
"It's completely free and also links directly to the curriculum, helping schools meet their statutory requirements.
"So the service can continue to run we rely on donations either from the public or from schools taking part in sponsored events to help raise funds for the service so the NSPCC can help keep even more children safe.
"However, Surrey residents can also do their bit by either becoming a volunteer or by going online and donating £3 so the NSPCC can reach one more child through the service."
Schools can request a visit via the website www.nspcc.org.uk
For more information about how to get involved with the service, watch Michelle talking about her role as a Speak out Stay safe volunteer by clicking here.
---
Share on: