The Police and Crime Commissioner David Munro has pledged to continue supporting Surrey Police fight back against a rise in burglary as thousands of forensic marking kits are rolled out to residents across the county from today.
Surrey has seen a recent spike in offences due to organised criminal gangs, mostly from outside the county, crossing our borders to target properties.
However, the PCC said that, having raised concerns with the Chief Constable at his regular performance meetings, he is confident measures are already in place to combat burglary although there is no room for complacency.
It has been reported in some media today that Surrey has seen a 78% increase in residential burglary in the last year. However, these figures don't accurately reflect the true picture.
As stated by the Home Office in relation to the quarterly crime statistics published in January, meaningful comparison with the previous year's figures is not possible as there have been changes in the way some crimes are now classified, which came into place in April 2017.
Previously, thefts from outbuildings, sheds and garages were not classified as dwelling or domestic burglaries. Since last year's figures were released, these thefts have been reclassified and are now included in the figures of recorded domestic burglary.
Whilst Surrey has seen a rise in total burglary offences – it is in fact around 27%.
Since December last year, the Force has taken proactive steps to both prevent and detect burglary including dedicated burglary teams across each area.
They have also been specifically targeting offenders – recent examples in the last couple of weeks include four people arrested within 24 hours on suspicion of burglary offences in Waverley and two other men being charged in connection with 37 burglaries across 11 counties.
In the next few weeks, officers will also be handing out more than 11,000 free SelectaDNA property marking kits to residents in burglary hot-spot areas. Funding from the PCC's office and money taken back from criminals under the Proceeds of Crime Act has also helped to purchase more kits for use in some of Surrey's rural communities.
Police and Crime Commissioner David Munro said: "Whilst this recent rise in burglary offences across Surrey is following the national trend, it remains a matter of real concern to both residents and myself.
"Due to recent changes in way crime is categorised, the figure of 78% quoted today isn't accurate but there has been an overall increase in burglary of 27%.
"This is clearly still a worrying statistic but I want to reassure our communities we are fighting back on a number of fronts.
"This includes forensic marking kits being handed out to residents in hot-spot areas for burglary in the next few weeks. The use of similar kits has proved to be a clear deterrent to burglars and this roll out will I hope send a direct warning to criminals to think twice about committing crime in Surrey.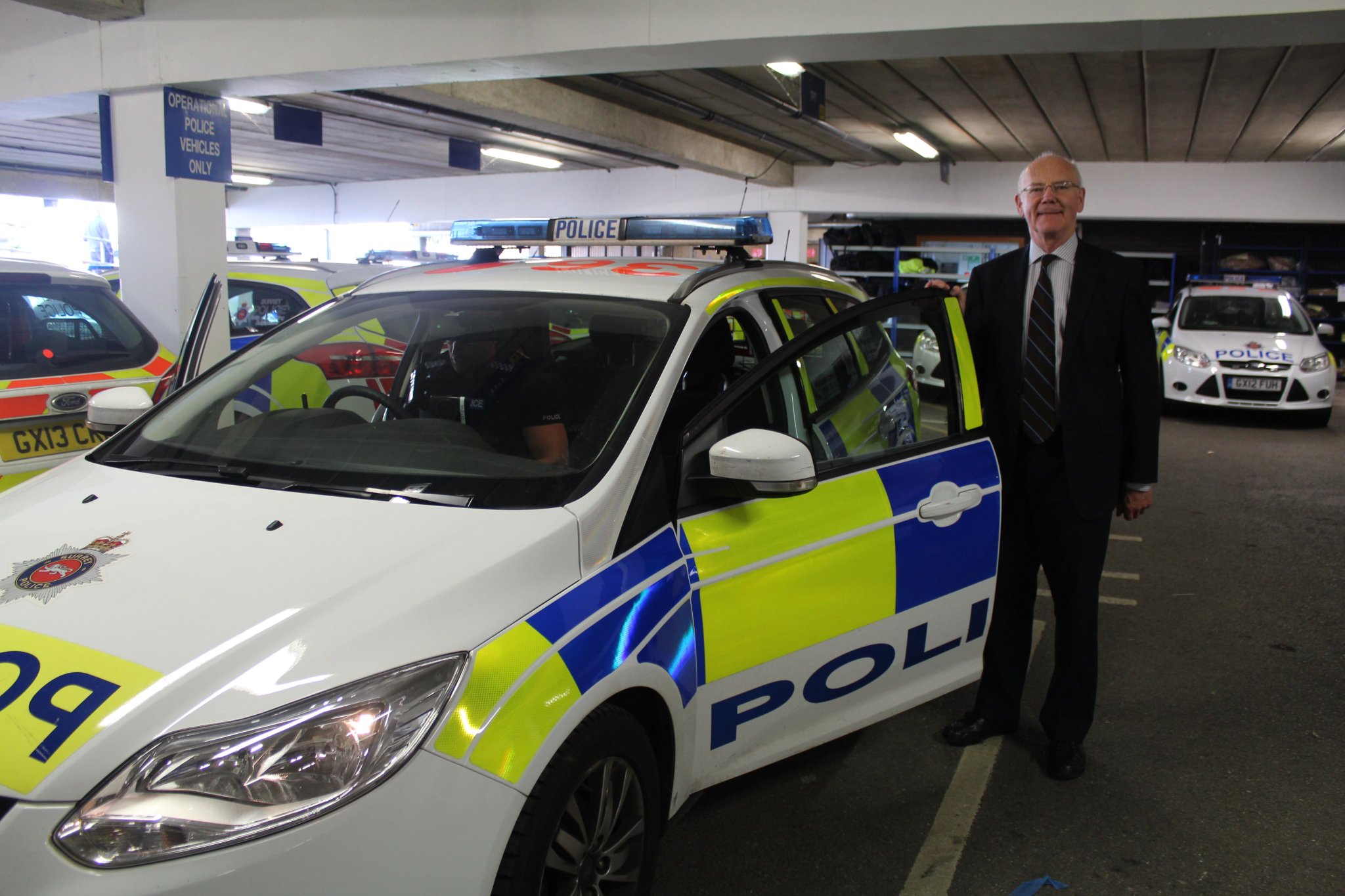 "The Force are also working hard to disrupt organised gangs and target those behind this criminality and we have seen some recent successes in terms of arrests.
"I would urge all residents in the county to play their part in making life difficult for burglars by taking security precautions to prevent their homes from becoming a target. This includes, where possible, taking advantage of the SelectaDNA kits which can not only identify their property if it is stolen but can also help bring those committing these crimes in Surrey to justice."
Assistant Chief Constable Nev Kemp said: "I want to reassure the public that burglary is very much a priority for the Force. In common with most of the country, we have seen an increase over the last year but we understand the significant impact having your home burgled has on victims and the increase we have seen in Surrey has been of concern to us.
"It is for this reason that we have had Operation Spearhead running for several months now with dedicated overt and covert officers and staff aimed solely at preventing burglaries and catching offenders and putting them before the Courts. We have had some significant successes with this ongoing operation.
"We are taking proactive measures to tackle the issue, with the priority being to prevent burglaries and the public can help play a significant role in this. Please employ crime prevention measures wherever possible, sometimes just locking doors and windows can significantly reduce the risk of falling victim to opportunist thieves.
"Talk to us. Tell us about any suspicious incidents in your street or community. Look out for your neighbours. Joining schemes such as Neighbourhood Watch can also help reduce the risk of burglary.
"If you have information about suspected criminality in your area, please do get in touch. You can do this either via our website, by calling 101 or if you don't want to talk to us then you can contact the independent charity Crimestoppers on 0800 555111."
Please keep your belongings safe by following the below tips. You will find more burglary prevention advice on the Surrey Police website.
Lock your doors and windows every time you leave the house
Hide all keys, including car keys, out of sight and away from the letterbox
Install dusk to dawn outside lighting
Secure bikes at home by locking them to an immoveable object
Keep ladders and tools stored away; don't leave them outside
Mark your property with a forensic marking product, and register your belongings with Immobilise.com
---
Share on: