The Police and Crime Commissioner David Munro is calling for a coordinated approach to the issue of unauthorised traveller encampments to find a better solution in Surrey and across the country.
The PCC is the Association of Police and Crime Commissioners (APCC) national lead for Equalities, Diversity and Human Rights which includes Gypsies, Roma and Travellers (GRT).
He has written to all PCCs across the country to seek their views on a number of areas such as the use of short stay transit sites and a review of the legislation governing the balance between travellers' rights and those of settled communities.
In Surrey, the PCC is meeting leaders from various borough councils in the county in the next few weeks to discuss the local picture and has written to the Chair of the Surrey Leaders Group regarding transit sites. He is also looking to liaise directly with the GRT community and has asked Surrey Police to compile a report on the policing issues following recent unauthorised encampments in the county.
PCC David Munro said: "I believe the time has come to look at a more coordinated approach to seek a better solution for all communities.
"We have seen a number of unauthorised incursions in Surrey over recent months which have caused considerable community tensions in some areas and put a strain on police resources.
"This can be a complex issue which often causes frustration for all concerned. I have heard from a number of people over the last few weeks about their recent experiences and I know unauthorised encampments can cause significant disruption to local residents and land owners.
"We must find a more productive path to lessen the impact on our local communities whilst at the same time seeking to meet the needs of the travelling community. There is a delicate balance to strike and I know we are not alone in Surrey in seeking a longer term solution.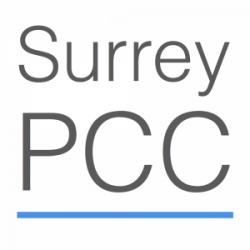 "Conversations about the best way forward need to take place at a national level and I have written to all my fellow PCCs across the country to seek their views and suggestions on how we can take positive steps forward.
"Policing alone cannot provide the complete answer and we must work more closely with local government and national bodies to come up with ways of meeting this challenge.
"I am particularly interested to hear about the use of transit sites that provide appropriate temporary stopping places for travellers with proper facilities which have worked well in some areas of the country.
"As the national APCC lead for EDHR issues, I am committed to helping challenge misconceptions around the GRT community. One of my primary aims in looking at this issue remains the safeguarding of those who are vulnerable.
"I want to make it absolutely clear that it remains completely unacceptable for any heightened tensions created by unauthorised encampments to be used as an excuse for intolerance, discrimination or hate crime towards this community."
---
Share on: