---
The Police and Crime Commissioner for Surrey David Munro said recommendations made in a report examining 'systemic failures' that led to the collapse of a high profile trial must be fully implemented following its publication today.
The PCC and Surrey Police jointly commissioned an independent review following the dismissal of charges against former DJ Jonathan King by a judge in August 2018 due to errors in the disclosure process.
The review was carried out by Operation Hydrant who co-ordinate the national policing response to investigations of non-recent child sexual abuse involving persons of prominence.
The PCC's office also commissioned Queens Counsel barrister Fiona Barton to provide expert oversight of the final report which examined what happened during the four year investigation called Operation Ravine.
In her assessment, she agreed with the report saying it reached justified conclusions and makes recommendations which would reduce the risk of similar mistakes being made in the future.
The review identified a number of issues concerning resourcing, leadership and supervision and made a total of 27 recommendations.
PCC David Munro said: "The failure of any criminal proceedings due to errors in procedure or disclosure is damaging to both victim and public confidence. That is why it was vital we examined in detail what went wrong in this case and why.
"This trial involved alleged victims of serious sexual offences who were badly let down and I am very sorry for those who have been denied the opportunity for a fair trial.
"I am really grateful to the Operation Hydrant team who have carried out a thorough review to get to the root causes of what happened in this case
"As they found, there were serious flaws in the way the disclosure process was handled and it is clear to me those issues identified around resourcing, leadership and supervision lay at the heart of its failure.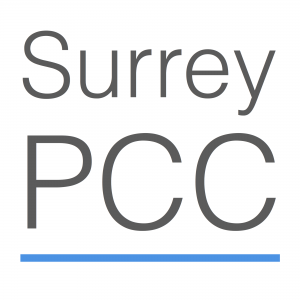 ---
"The report found Operation Ravine never reached agreed establishment and more importantly did not secure the appropriately skilled staff necessary for an investigation of this nature.
"I believe this report has provided a snapshot in time where a police force was doing the best it could but had been stretched to its limits by increasing demand and a lack of resources caused by years of underfunding.
"The review found absolutely no evidence of bad faith from any quarter and despite significant errors being made, these were triggered by systemic failures.
"Over the last few years Surrey Police has vastly improved how they deal with vulnerable victims while there has been a significant focus on tackling serious sexual offending and we must ensure that path is maintained.
"It is my role to hold the Chief Constable to account on behalf of the Surrey public and I will be making sure through our regular performance meetings that the recommendations contained within the report are fully implemented."
To read the Op Hydrant report in full – please CLICK HERE
To read the Surrey Police statement following today's release – CLICK HERE
---
Share on: