Surrey Police and Crime Commissioner David Munro has hailed the latest assessment on the state of policing in England and Wales as a thoughtful, hard-hitting and penetrating analysis of policing in 2019.
The annual report by Her Majesty's Chief Inspector of Constabulary (HMIC) praised the response of police forces across the UK to the Covid-19 pandemic, but highlighted concerns over diversity, the criminal justice system and the considerable pressure placed on policing as a result of mental ill health.
The PCC said: "I agree with pretty well all of Sir Tom Winsor's analysis of how the country is policed. He doesn't pull any punches, castigating for instance the Home Office's lack of leadership, pointing out how funding hasn't nearly kept up with the increasing demands placed on police officers and staff, calling for a radical restructuring of the 43-force model and other important issues.
"In my view, he is right to issue a wake-up call to us all. I call on government in particular to respond with a detailed plan on how to take policing into the next decade and beyond.
"But he also gives proper weight to our police forces' strengths, in particular its extraordinary successes in rising to specific challenges: the policing response to the Covid-19 pandemic is ample testimony to that. And he rightly praises the courage, perseverance, professionalism and 'can do' attitude of all our officers and staff – something of course that I wholeheartedly agree with.
"One aspect he doesn't cover, and I hope he rectifies that next year, is the performance of Police and Crime Commissioners themselves. It's time now, eight years after they were brought into being, to cast a critical eye on how effective they have been.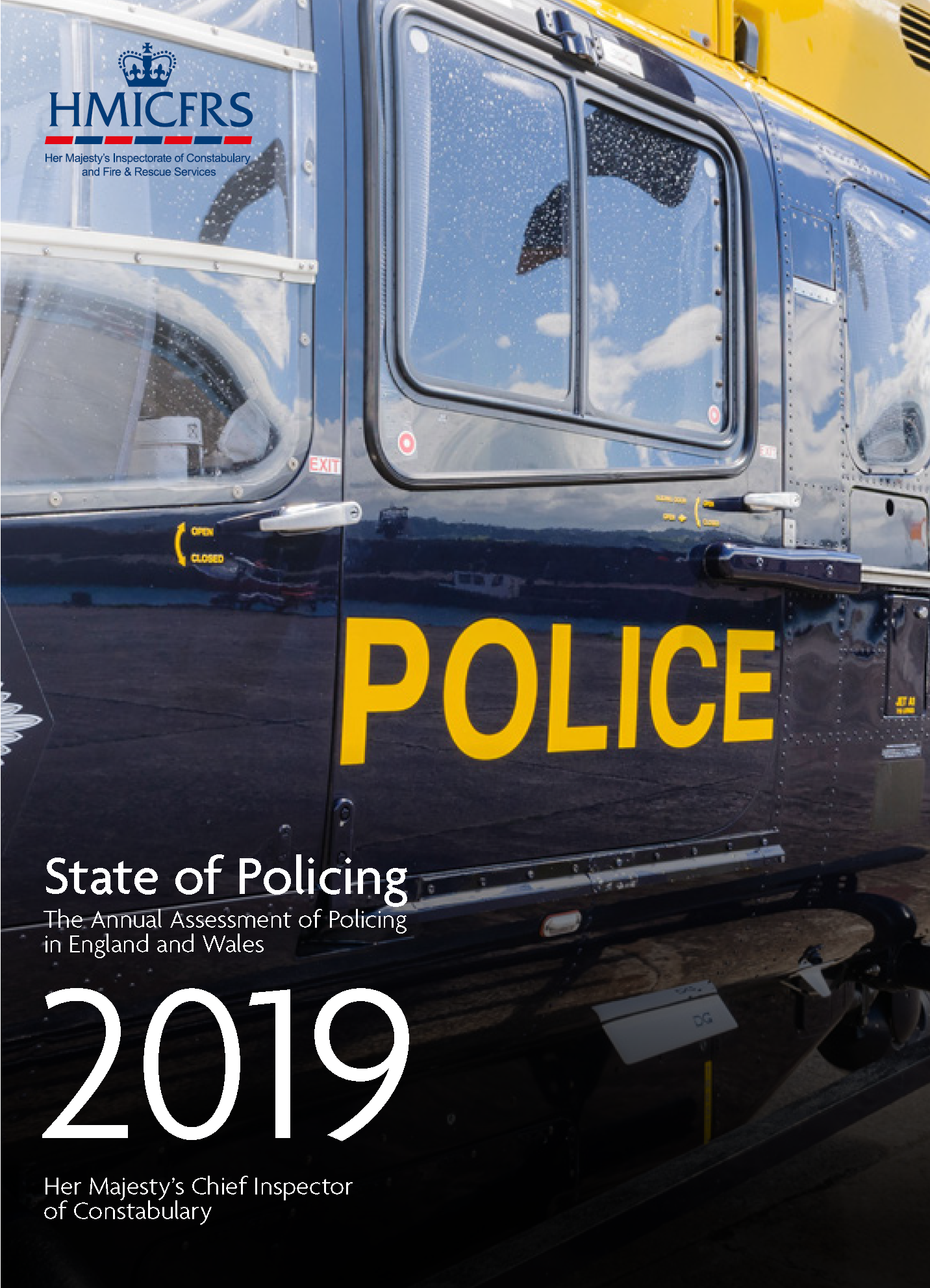 ---
As someone who thinks they have contributed greatly to successful policing (although I'm fully aware they have many critics), I would welcome such a review from the HMIC or another body. Only by submitting ourselves to the same kind of scrutiny that we give to the forces under our jurisdiction, can we make the same journeys of improvement that we expect from others."
Calling for greater collaboration between police forces, the report detailed the need for the structure of forces in England and Wales to be reformed to meet the growing complexity of crime. In a letter to The Times, the PCC urged that greater centralisation of areas including cybercrime, international criminality including terrorism and specialist capabilities would benefit everyone except criminals.
You can read the full report by HMICFRS HERE.
Read the PCC's letter to The Times HERE.
---
Share on: