The Police and Crime Commissioner for Surrey David Munro has today said recommendations around firearms licensing made in an independent report must be carefully followed after weapons returned to a Surrey farmer were used in a double murder.
The Independent Police Complaints Commission (IPCC) found Surrey Police failed to fully consider and properly assess information concerning John Lowe before returning firearms, one of which was subsequently used in the murder of Christine and Lucy Lee in February 2014.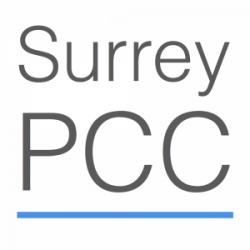 Police and Crime Commissioner David Munro said: "This was a shocking and tragic case and my thoughts remain today with the family and friends of Christine and Lucy Lee. I know that the Force apologised to members of the family in 2014 and I would like to reiterate that apology again today.
"It is clear those weapons seized from John Lowe should not have been handed back and it remains a matter of deep regret for Surrey Police. As the IPCC have stated, there were clearly major flaws in how this case was handled and we must ensure this never happens again.
"I have spoken to the Deputy Chief Constable who has assured me those recommendations around firearms licencing made in both the independent reports that were initially done and the IPCC report have been fully accepted and implemented.
"Part of my role as Police and Crime Commissioner is to hold the Force to account and in light of today's IPCC report I will be personally checking to ensure those recommendations are being carefully followed.
"I will also be writing to the Home Office to bring this case to their attention as the IPCC also made recommendations at a national level which will be considered as part of a national consultation on statutory guidance for firearms licensing."
---
Share on: