The Police and Crime Commissioner David Munro has praised the community response in Sunbury after residents were evacuated from their homes during the major anti-terrorism operation at the weekend.
The PCC visited the local area on Saturday evening and spoke to residents at a reception centre set up for those displaced while searches were carried out following the Parsons Green attack on Friday.
Surrey Police supported their Metropolitan colleagues in managing cordons set up and were part of a coordinated multi-agency response to help those local people evacuated.
Surrey officers are continuing to have visible police patrols in the area and the policing operation is being kept under regular review whilst the investigation continues.
PCC David Munro said: "This is obviously a concerning situation for those residents living in the area where the searches are being carried out but I was amazed by the stoicism and community spirit I witnessed on Saturday.
"Surrey Police and their local and county council partners mobilised their resources to manage the evacuation and subsequent cordon while providing safe places for those people who had to leave their homes. It was a real team effort and I was pleased to see that joint response working well.
"I would like to personally thank all those local people directly affected for their continued understanding, cooperation and support whilst this important investigation is carried out.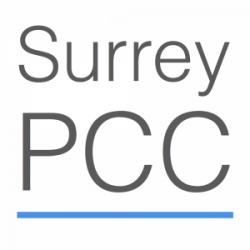 "Communities defeat terrorism, which is why we must maintain the strong relationship between the police and the public. They can be our eyes and ears and provide information crucial to our efforts in keeping everyone safe.
"Whilst it is understandable people will feel a level of anxiety in the aftermath of such events, I would urge everyone to continue with their daily lives and carry on as normal.
"I would ask all residents, both in the Sunbury area and across Surrey, to remain vigilant and if anyone has information that could assist the police investigation to contact the authorities immediately."
Anyone who can assist the investigation should call the Anti-Terrorist Hotline on 0800 789321 or for further information about reporting suspicious behaviour visit: https://act.campaign.gov.uk/
---
Share on: