The Police and Crime Commissioner for Surrey has this week said he is pleased with the progress of Surrey Police's new policing model following a review of its first six months in operation.
The Policing in Your Neighbourhood (PiYN) project was launched in April this year introducing new ways of working to tackle operational and financial challenges.
The Force has now carried out a review to assess how the model has bedded in during the first six months and to identify any improvements that need to be made.
As part of PCC David Munro's Police and Crime Plan for the county, he gave an undertaking to review the PiYN model to ensure it was providing the right service for the people of Surrey.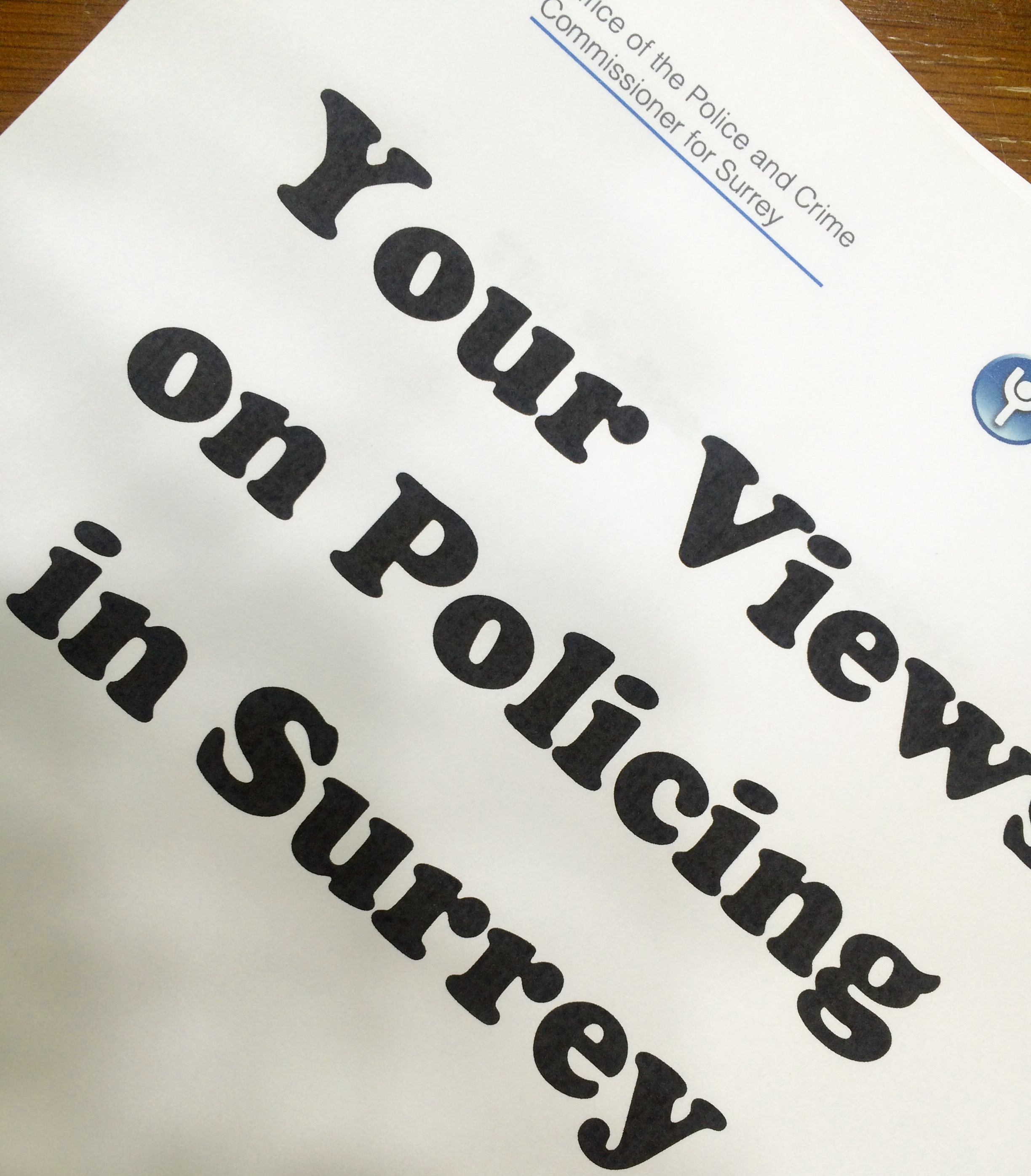 He said: "Serving our communities must be at the heart of policing in Surrey and when I took up office in May I was very keen to pay close attention to how the PiYN project was working.
"As with any change there was some concern about the impact this new model would have. However I am pleased to say that having reviewed its progress so far, I am confident that Surrey Police is on the right track and that PiYN is delivering what it set out to do.
"There is of course still much work to be done and there are a number of recommendations in this review which will need to be implemented to ensure its future success.
"I am keen, as set out in the review's recommendations, that Surrey Police improves its communication to our local communities and partners, develops the role of PCSOs and reviews the current arrangements for co-location in Borough Council offices to ensure that services are being delivered at as local a level as possible.
"It is also vitally important that all those teams working under PiYN are fully staffed and I know the Force is working hard to address current resourcing issues and reduce the number of vacancies to a minimum.
"We still need to make sure we get the balance right between meeting the demands of modern policing and keeping that visible presence on the streets.
"Like any change programme of this nature, the PiYN project needs time to properly bed in and that process remains ongoing. Further reviews are scheduled to take place as we go forward and as the representative of the people of Surrey, I am keen that my office plays an active part in that to ensure it maintains its current direction of travel."
---
Share on: