The Police and Crime Commissioner for Surrey David Munro was interviewed by a prisoner at HMP Brixton as part of a visit to the studios of National Prison Radio this week.
The PCC was asked questions on topics such as the rehabilitation of offenders, trust in the police and restorative justice for the station which is broadcast to around 80,000 inmates across England and Wales.
National Prison Radio, which is run by the Prison Radio Association charity, is the world's first station made by prisoners, for prisoners which broadcast 24 hours a day, seven days a week to around 100 prisons via in-cell TV.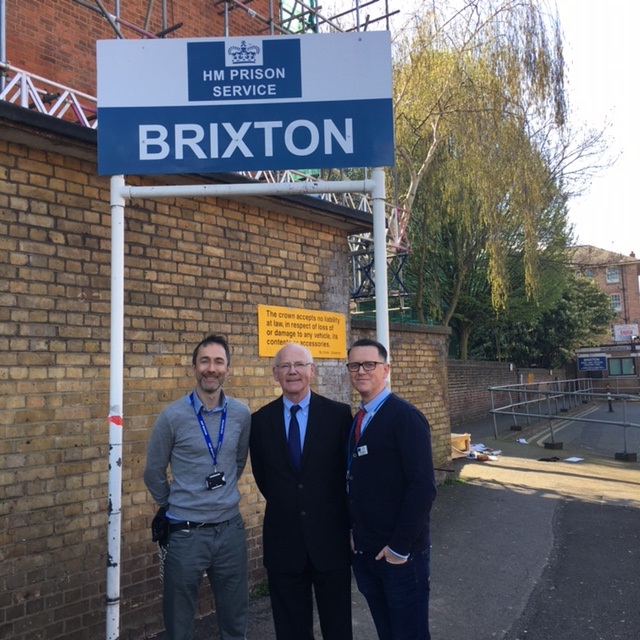 Those prisoners who work on the station are assisted by professional producers in recording and editing programmes and learning new skills which they can use when they use following their release.
In Surrey, the Office of the Police and Crime Commissioner last year funded around 20 projects aimed at reducing reoffending.
This year plans are in place to provide further funding focused on "Through the Gate" services where prisoners are supported through projects in the final 12 weeks of their sentence which continue following their release to assist them with issues such as drink or drug abuse, debt or relationship issues.
There are also plans to provide more accommodation in the county for people leaving prison. Between 30-40 Surrey residents per month are released from prison and around 1 in 5 of those have no permanent place to live.
PCC David Munro said: "National Prison Radio is a brilliant example of giving prisoners new skills and confidence they can hopefully use upon their release and I was really struck by the positive and professional attitude of those working on the station.
"I am keen to support all efforts aimed at reducing reoffending which not only helps those who find themselves in the prison system get their lives back on track but also benefits wider society by cutting crime and creating safer communities"
For more information on National Prison Radio – please visit here:
http://www.prisonradioassociation.org/national-prison-radio/
---
Share on: