The Police and Crime Commissioner David Munro this week joined charity staff and volunteers on a candlelit solidarity walk through Guildford to mark Sexual Abuse and Sexual Violence Awareness Week.
The event took place on Monday night and was organised by the Rape and Sexual Abuse Support Centre (RASASC), who are based in the town, to raise awareness and spread the message #itsnotok
RASASC is a registered charity which has been providing support to male and female victims of sexual abuse and assault since 1992. The organisation is made up of a team of staff and around 60 volunteers who help support victims in overcome the abuse they have suffered and rebuild their lives.
They also provides one-to-one counselling, group support, a national telephone helpline and a specialist service for young people aged over 13.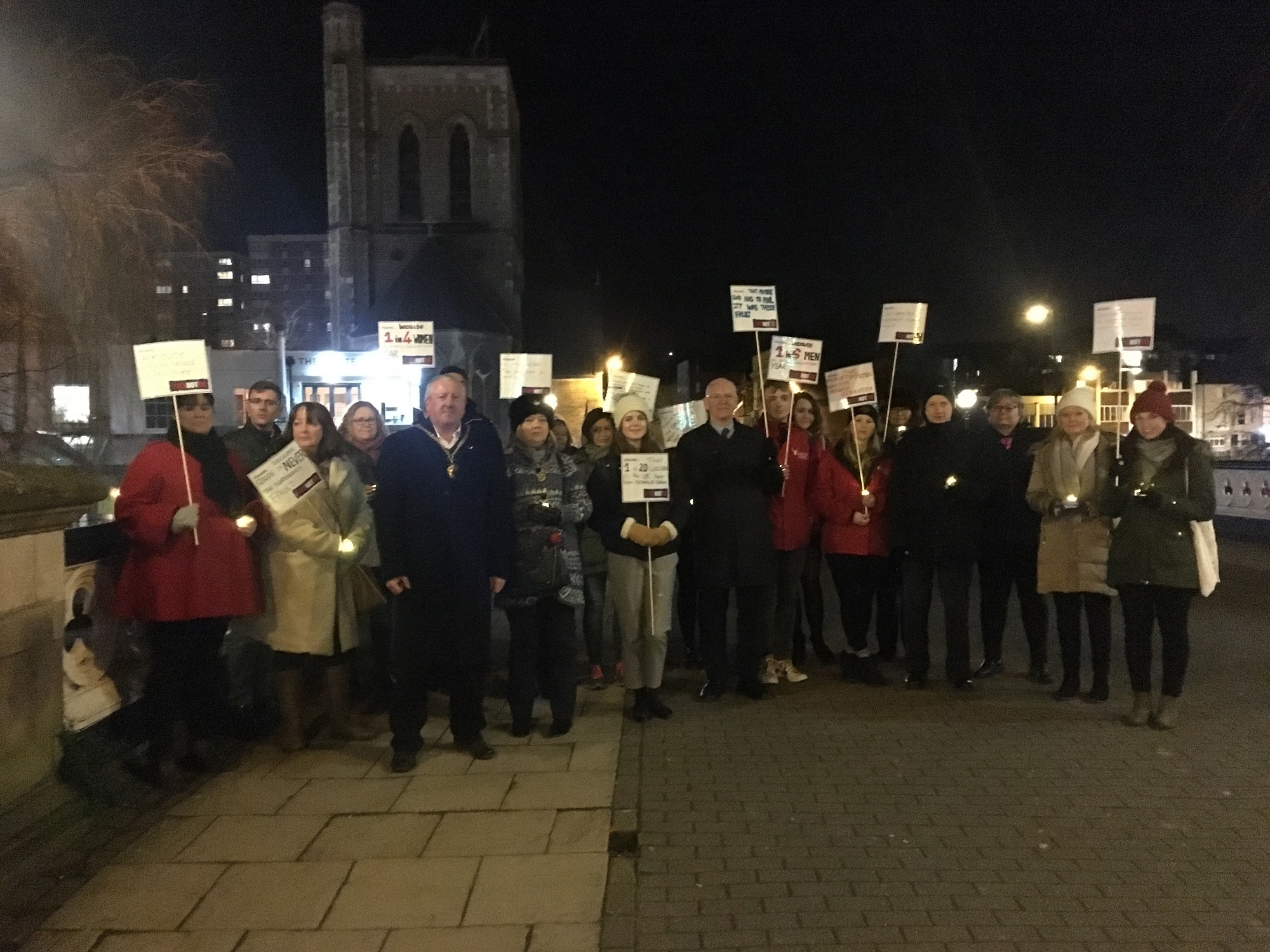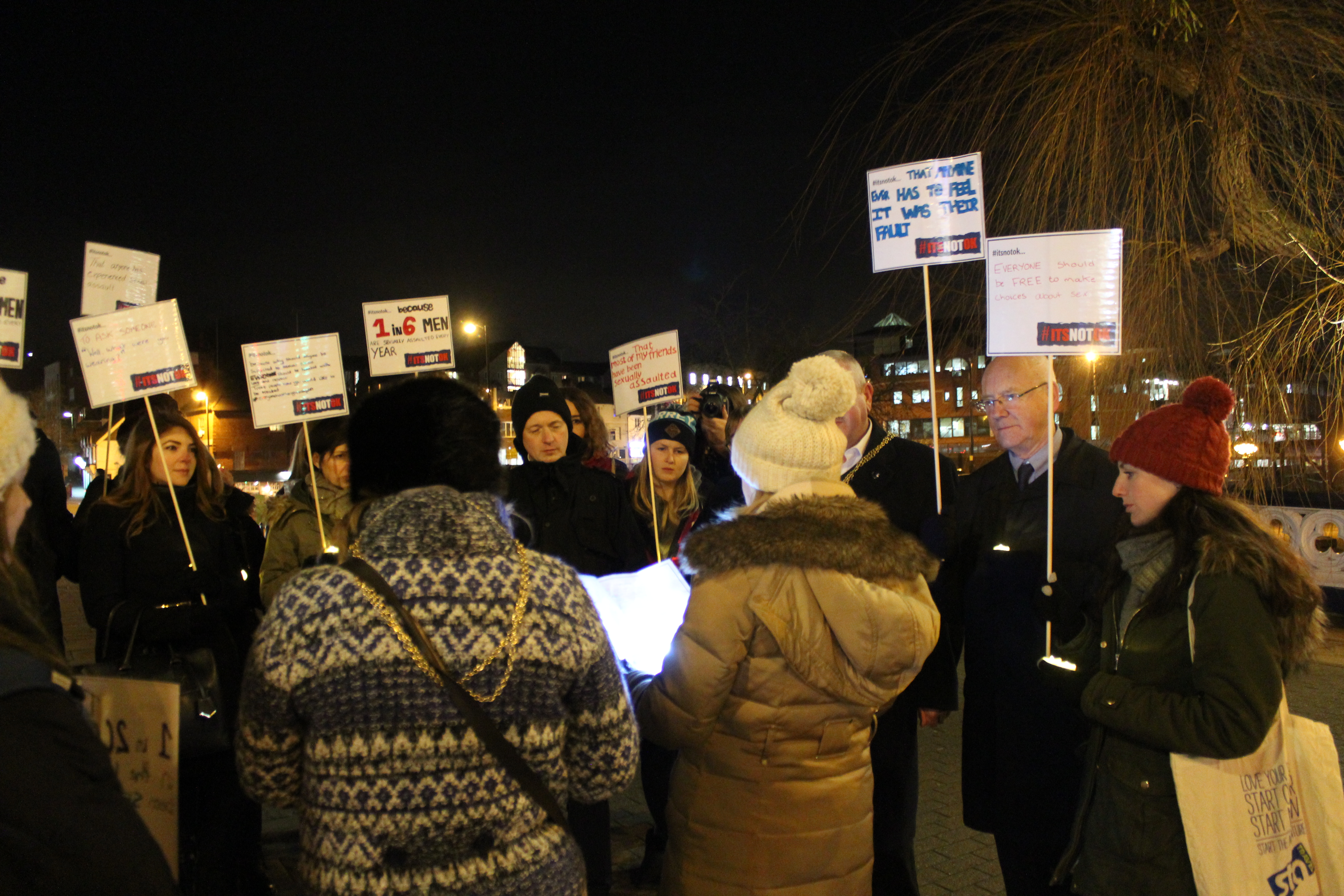 The PCC's Victims Fund provides a grant to RASASC to provide Independent Sexual Violence Advisors (ISVAs) – specialist workers who offer support to victims every step of the way, from the point of crime, all the way through the criminal justice process and beyond. They also offer support if the survivor decides not to report what happened to them to the police.
PCC David Munro said: "In recent years we have seen large increases in the reporting of rape and sexual assault. Whilst this is always a concern, it does also show that victims have more confidence in coming forward in the knowledge that police will treat their case both seriously and sensitively.
"Organisations such as RASASC provide such vital services in supporting those victims through that process and I am very pleased to support the work they do in helping them both seek justice and rebuild their lives."
More information about RASASC can be found on their website: https://www.rasasc.org/
---
Share on: