The Police and Crime Commissioner for Surrey David Munro is commissioning an urgent independent review following the decision to dismiss the case against Jonathan King due to failures in the disclosure process.
The PCC said the trial judge had highlighted serious and extensive flaws in how the case had been handled which must be examined in fine detail to discover what went wrong and why.
PCC David Munro said: "I have read the judge's decision in full and as the Police and Crime Commissioner for this county I'm afraid it makes very difficult and concerning reading.
"It is clear to me there were fundamental failures in the disclosure process which have resulted in the decision to dismiss what was an important trial involving alleged victims of serious sexual offences.
"I am very sorry for all those involved who have been badly let down by this unacceptable and troubling situation. They have been denied the opportunity for a fair trial due to the undoubted shortcomings of disclosure which have been laid bare.
"I am extremely disappointed and have contacted the Chief Constable and already spoken to the Deputy Chief Constable about this matter seeking a fuller explanation of what went wrong.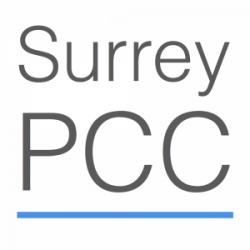 "We are in agreement that a thorough independent review must be commissioned immediately to establish the full facts and scrutinise both this case, and the wider disclosure process within Surrey Police to explore whether this was an isolated incident.
"Over the last few years the Force has made huge strides in improving how they deal with vulnerable victims and significant resources have been put into investigating rape and serious sexual offences.
"Clearly something has gone drastically wrong in this case and this must be addressed as a matter of urgency or we risk all that hard work being undone. I will ensure my office carefully scrutinise the review and any changes required going forward to restore the public's faith in this area of policing."
---
Share on: