The Police and Crime Commissioner David Munro has commended the accuracy in which Surrey Police records crime following an independent report published today.
Her Majesty's Inspectorate of Constabulary and Fire & Rescue Services (HMICFRS) graded the Force as 'good' in their Crime Data Integrity Report following an inspection earlier this year.
The HMICFRS report highlighted that 93% of crimes were reported accurately and recognised Surrey as 'outstanding' in terms of culture and leadership with regard to crime reporting.
It also found Surrey Police to have implemented all recommendations set out in the last report from 2014 and recognised the hard work done to improve crime recording processes over the last four years.
PCC David Munro said: "I am pleased to see Surrey Police graded as 'good' in today's report which is a testament to the commitment and hard work that has gone into improving crime recording over the last four years.
Ensuring crime is recorded accurately and promptly is vital in running effective investigations, preventing crime and making sure victims are given the proper support.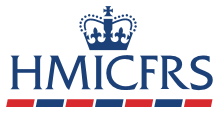 "I was particularly heartened to see the HMICFRS recognise as 'outstanding' the culture and leadership within the Force on crime recording and I am committed to helping the Chief Constable maintain these high standards.
"There is room for improvement of course and there is clearly a way to go on how some rape and sexual offences are recorded. I am reassured this is not a case of victims being missed but that recording processes need to be improved and I will ensure my office supports the Force in any way we can to achieve that."
The full report can be read here.
---
Share on: