The Police and Crime Commissioner for Surrey, David Munro has called on PCCs across the country to help reduce inequality in our communities following the release of the Casey Review this week.
The Surrey PCC has been chosen as the national lead for Equalities, Diversity and Human Rights (EDHR) under the Association of Police and Crime Commissioners' new formalised portfolio structure.
The independent review by Dame Louise Casey of how to boost opportunity and integration in our most isolated and deprived communities was published on Monday and highlighted some areas where policing can play a part.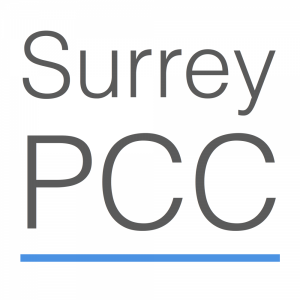 PCC David Munro said: "I am delighted to be given the national lead for EDHR and hope to be the champion for these issues for PCCs across the country.
"I took this portfolio on as I believe we must do our part in policing to reduce inequality and promote safety amongst our diverse communities.
"With this in mind, I welcome the important and timely report from Dame Louise Casey which gives an honest view of what's happening in our communities and challenges all of us who represent them to take action.
"The review recognises hate crimes are currently under-reported and policing needs to do more to encourage victims to come forward. We also need to improve our understanding and the way we tackle crimes against women, such as domestic abuse, female genital mutilation, forced marriage and so-called 'honour' based crime.
"We must combat all hate crimes head on be it on the grounds of race, religion, sexuality or gender and safeguard children in all of our communities. I will be asking for national discussion with my fellow PCCs to see how this review can help us achieve those aims.
"Locally I will continue to ask my Chief Constable to report on the actions being taken to tackle hate crime in Surrey and ensure we maintain positive engagement with all of our diverse communities."
---
Share on: