A new Surrey Search & Rescue (Surrey SAR) vehicle which will help provide crucial help in finding vulnerable missing people has been unveiled thanks to funding from the Police and Crime Commissioner's Office.
The Incident Command Unit has a range of on-board equipment including computers, a mobile communications mast and a live drone feed for video capabilities from the air.
The Surrey SAR team is made up entirely of volunteers who give up their time to assist the emergency services in searching for people particularly vulnerable adults and children who go missing in Surrey.
They operate in farmland, urban areas and woodland and have specialist teams in water rescue and search dogs. They rely solely on donations and the PCC's office provide an annual sponsorship grant to fund life-saving equipment and training for the team of around 90 people who are on-call 24 hours a day to respond across the county.
Surrey SAR are one of the busiest search & rescue teams in the UK and have attended over 650 callouts since its formation in 2010 with 123 of them in 2018.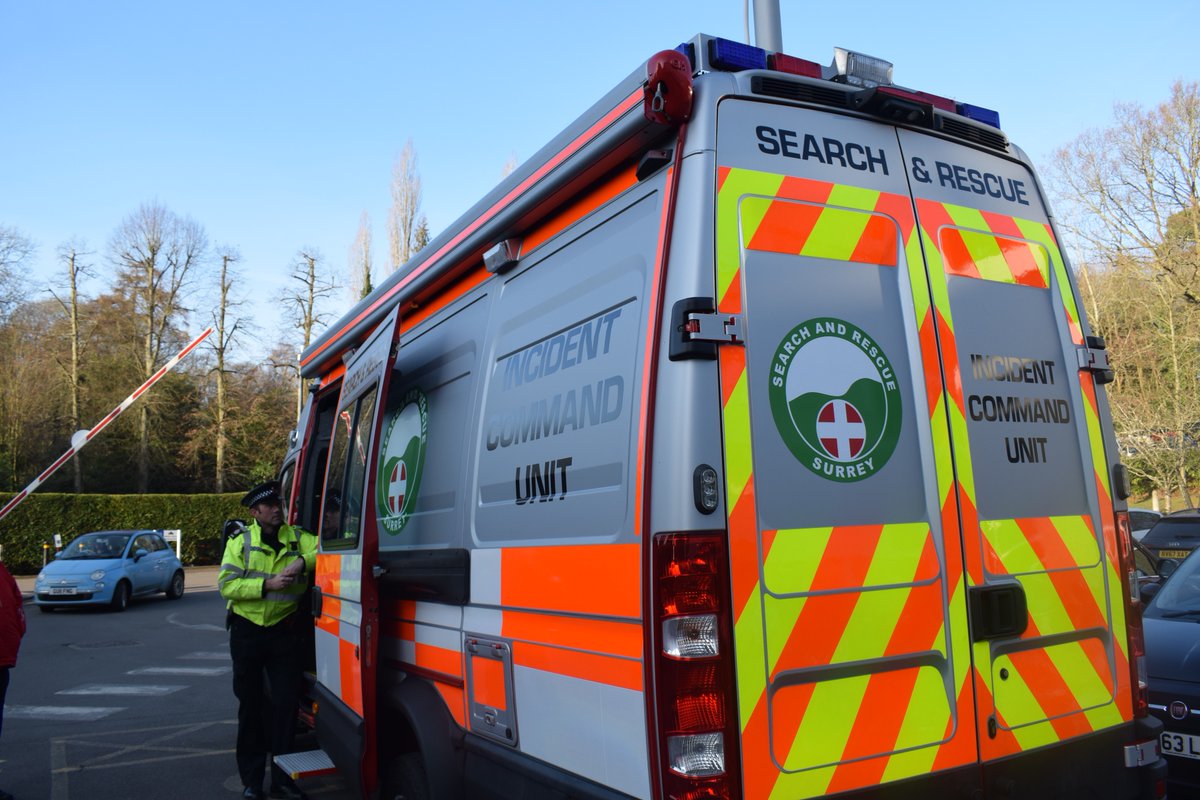 PCC David Munro said: "The volunteers at Surrey SAR do a magnificent job and give up their time to help vulnerable people when they need it most.
"When somebody goes missing it can often be a race against time to find them and get them to a place of safety. The Surrey SAR team regularly provide invaluable assistance to our emergency services in those situations so I am delighted my office has been able to help fund this new vehicle which will make a real difference to the work they do.
"I'm looking forward to seeing it action soon and I hope it helps Surrey Search & Rescue continue the amazing work they do in keeping people safe."
James Rossell, Head of Special Projects at Surrey SAR said: "This donation has allowed us to build one of the high tech command units in the UK. Using the GPS tracking of our teams we can find vulnerable missing people and get help to them faster than ever before. We're really grateful for the support."
For more information on the work of Surrey Search and Rescue – visit their website here.
---
Share on: