A new Joint Enforcement Team (JET) that will help combat anti-social behaviour and low-level crime in Guildford has been launched this week thanks to funding from the Police and Crime Commissioner for Surrey.
Guildford Borough Council's established enforcement teams and Surrey Police have teamed up to create the JET which will tackle issues such as littering, fly-tipping and vandalism and provide a visible presence to deter would-be offenders.
The PCC's office has provided funding for the start-up costs of the Guildford JET through its Community Safety Fund which follows the success of similar schemes in Reigate & Banstead, Spelthorne and Elmbridge. Another team is also being introduced in Waverley.
PCC David Munro said at the launch: "A key part of my role is to help build safer communities so I am delighted that this scheme is now up and running in Guildford. I was really impressed by the enthusiasm of the team who are obviously raring to go so I look forward to seeing them in action soon.
"I hope the Guildford team can replicate the success of the JETs already set up in other parts of Surrey and tackle some of those issues such as anti-social behaviour and fly-tipping which residents tell us are so important to them."
Cllr Graham Ellwood, Lead Councillor for Licensing and Community Safety said: "By bringing together the enforcement powers of key teams from across the Council and combining this with the work of colleagues from Surrey Police the Joint Enforcement Team will be able to quickly deal with those issues that we know impact residents, and that we also know, they want us to resolve more quickly.
Using the combined enforcement powers of the local council and police, the team aims to provide the community with a fast and effective response to issues that may have previously taken longer to resolve.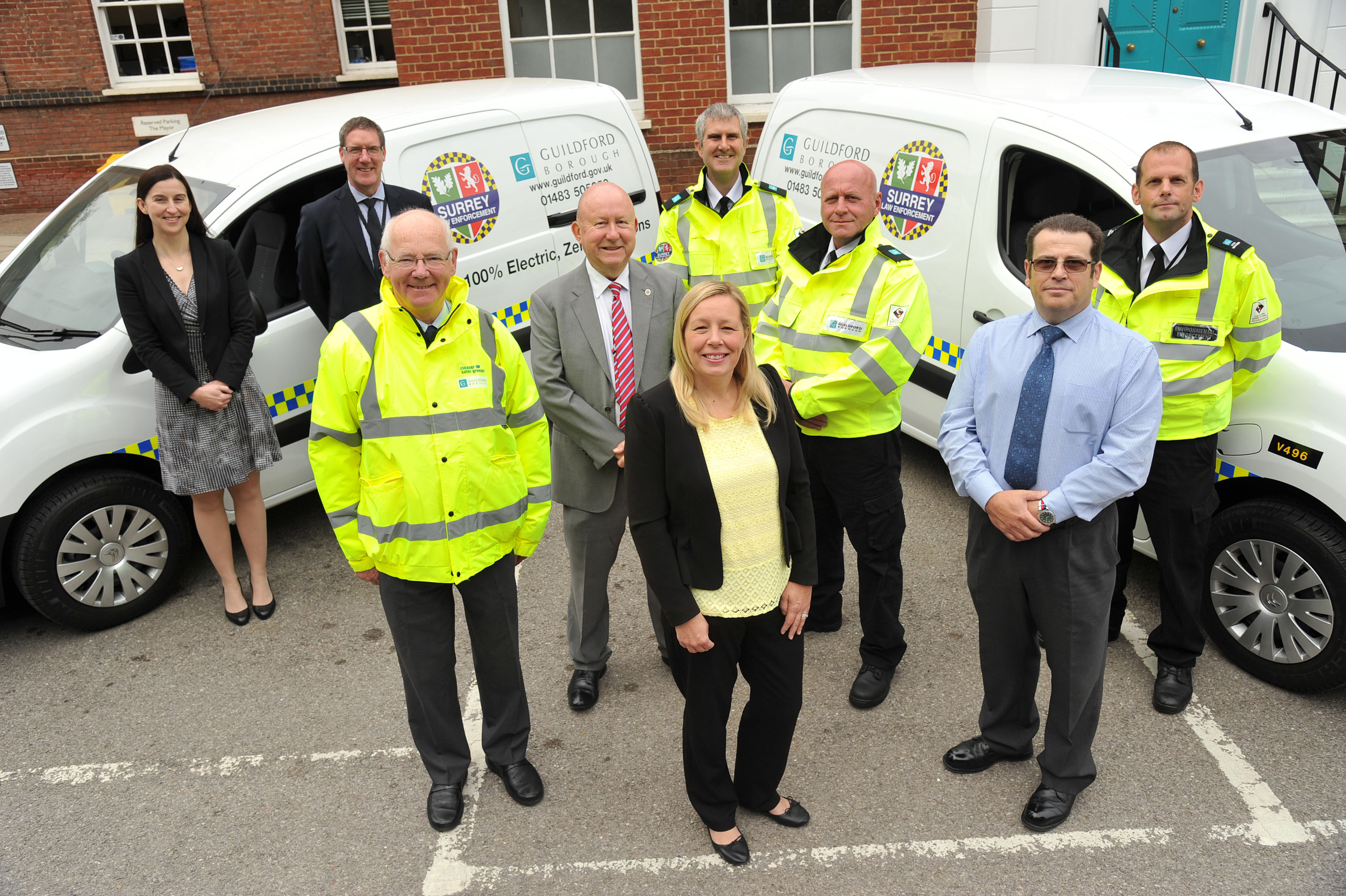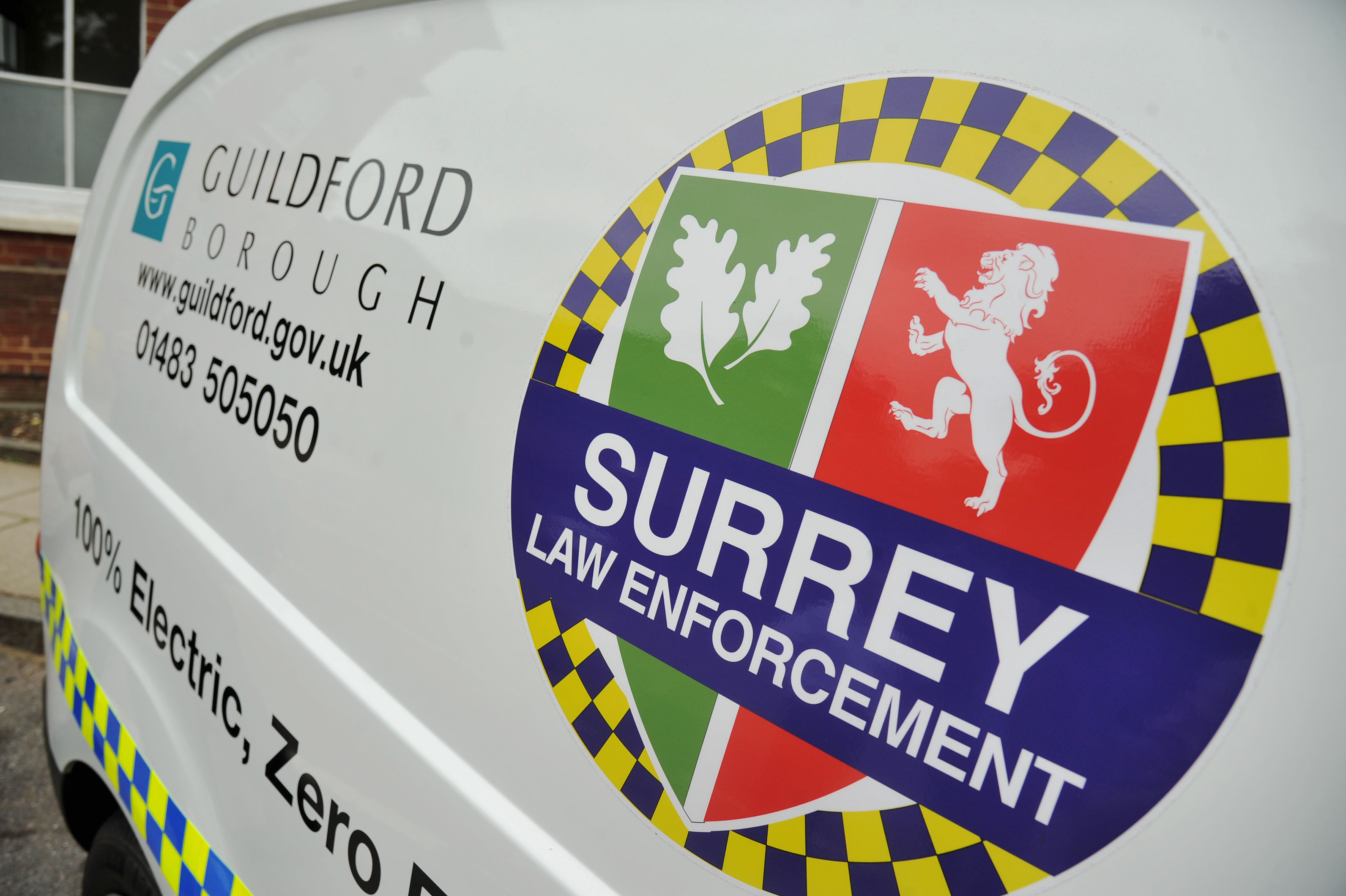 Typically, a JET is empowered to deal with matters including: Anti-social behaviour, anti-social parking including outside schools, dealing with traveller incursions, dog fouling, fly-posting and graffiti, fly-tipping and littering, street trading, abandoned vehicles, notices to clear waste on land and taxi licensing.
To report issues residents should contact Guildford Borough Council either through the website: www.guildford.gov.uk/selfservice or by phoning the Customer Service Centre on 01483 505050.
In an emergency, Surrey Police should always be contacted by dialling 999. To report non-emergency incidents either report these online at the Surrey Police website: www.surrey.police.uk or by calling 101.
---
Share on: