A new dedicated Funding Hub which gives local organisations the opportunity to apply online for funding has been launched by the Office of the Police and Crime Commissioner (OPCC) for Surrey.
The website offers the chance to use a streamlined process to apply for small grants of up to £5,000 for community safety and victim based projects whilst also detailing those currently commissioned by the OPCC.
Over the last year a number of organisations have received funding through the Community Safety Fund and Victim Fund covering areas such as community safety, domestic abuse, rape and sexual assault and young people.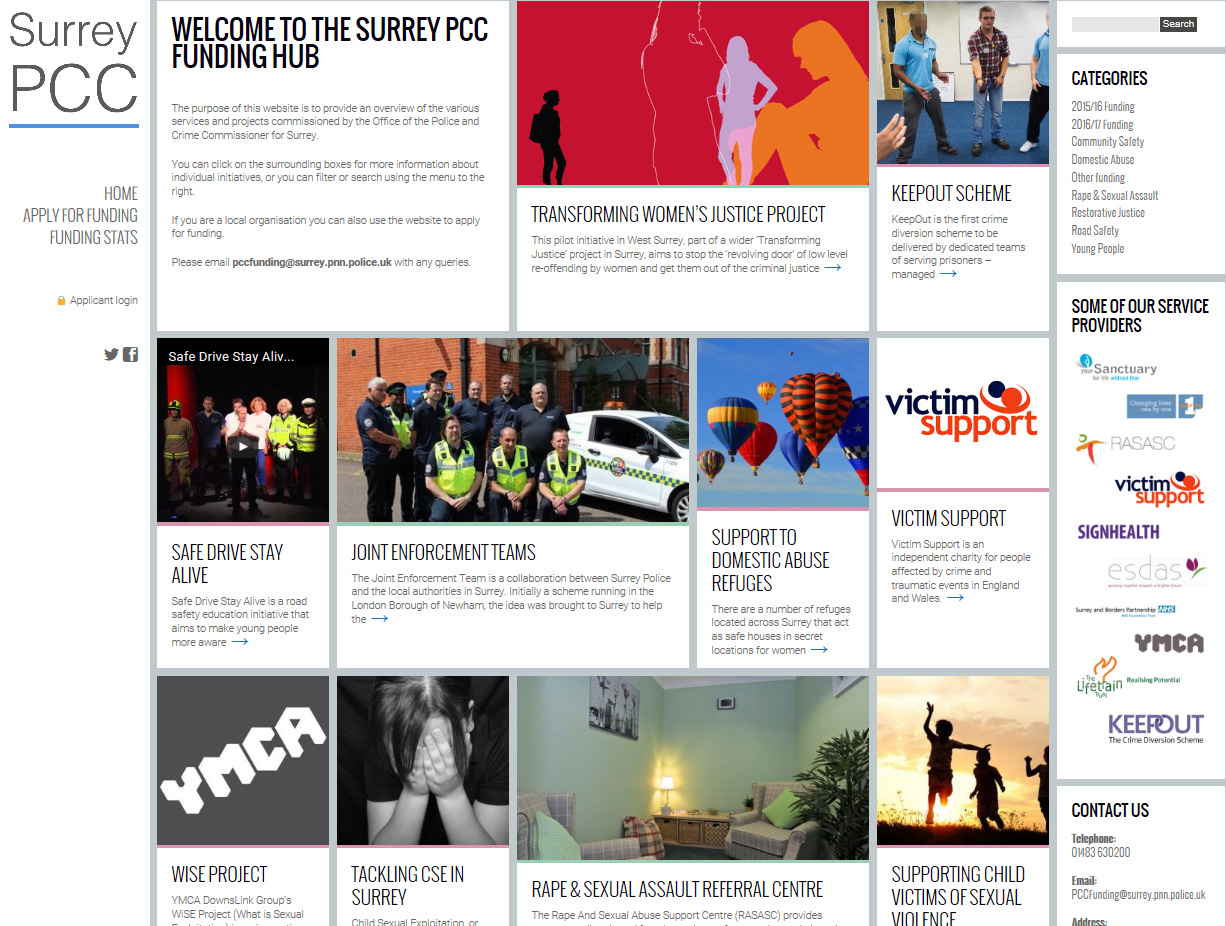 The OPCC has an annual budget of around £2m which goes on the commissioning of local Community Safety projects and the provision of specialist victim services – the majority of which comes in the form of an annual grant from the Ministry of Justice. Some of this money goes on larger projects in the county however the OPCC is keen to also support those smaller organisations in need of a helping hand.
Police and Crime Commissioner for Surrey, David Munro said: "Building safer communities and supporting victims are among the main aims of my Police and Crime Plan for the next four years. The projects this office help fund will play a huge part in achieving those goals.
"There is a tremendous amount of important work that these organisations do in our communities every day and I am committed to playing our part in helping where we can to support them."
If you want to apply for funding for a project in your area or want to learn more about how the OPCC are already helping organisations across the county, visit the hub here: http://funding.surrey-pcc.gov.uk
---
Share on: