The Police and Crime Commissioner for Surrey David Munro says more effective national leadership and better long-term funding are badly needed if police forces are to win the battle against serious and organised crime.
The PCC was responding to a national report released today by Her Majesty's Inspectorate of Constabulary and Fire and Rescue Services (HMICFRS) which inspected the effectiveness and efficiency of Regional Organised Crime Units (ROCUs).
The Commissioner said he welcomed the report which praised ROCU staff for carrying out their roles to a high standard but highlighted 'chronic and persistent problems' with funding.
The report makes a number of recommendations to improve how serious and organised crime is tackled and can be found in full here:
PCC David Munro said: "I welcome this hard-hitting report on the performance of Regional Organised Crime Units (ROCUs) and agree with its conclusions and recommendations.
"Rightly, ROCUs are praised for their heroic work on the front line, the fact that their effectiveness has improved in the last few years, and the string of success stories against well-organised and well-funded opponents.
"These are considerable achievements which have helped to make our county and region safer and those who lead and man our ROCUs deserve our thanks and respect.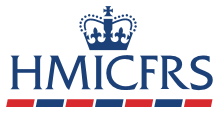 "But the grim picture of chronic underfunding, fragmented responses to national and international criminality, short-termism and inconsistent priorities is stark. ROCUs are having to work against systems which hinder them operating nationally, taking a long-term strategic view and allowing them sustained funding.
"The report lays bare what this leads to so often: too much time is spent by ROCU leaders in seeking funding and endorsement by individual territorial forces, it is difficult to attract outstanding people, and priorities can be inconsistent and short-term.
"I like to think that, in the South East region which includes Surrey, the inherent professionalism of senior police leaders and at all levels overcomes the worst aspects of this chaotic system. But we could do so much better.
"The solution lies in more effective national leadership, tighter control from the centre and long-term funding. Central government needs to own the problem, setting clear priorities, establishing multi-year budgets and instituting a clearer command structure. My letter to the Home Secretary last November urged just that, for ROCUs and other national crime-fighting capabilities.
"Our enemies, those Organised Criminal Gangs who do so much damage to our country, have forceful leadership, consistent priorities, simple chains of commands, deep pockets and, alas, an ability to recruit effective people on the ground. To win the battle, we need a system that does the same."
---
Share on: