Kevin Hurley, Police and Crime Commissioner for Surrey, visited the Shah Jahan Mosque in Woking this week to attend a meeting of Muslim taxi drivers from the Borough.
Around 140 people attended the meeting, addressed by the Commissioner, together with Assistant Commissioner Shiraz Mirza and Sergeant Nolan Heather of Surrey Police's Woking Safer Neighbourhood Team.
The aim of the event was to encourage more drivers to sign up to the Professional Drivers Quality Services (PDQS) association which was set up with the support of Sergeant Heather, who told the drivers about the latest initiative to help cut the number of fares who refuse to pay for a journey.
As a result of the success of the evening at least fifty more drivers signed up to the organisation which means that nearly half of the drivers in the borough are now members of the PDQS.
Kevin Hurley said: "It was a pleasure to meet with Woking taxi drivers in the magnificent surroundings of the Shah Jahan Mosque and to be able to give my support to Professional Drivers Quality Services. These taxi drivers, together with owners and operators of taxi firms, play a big part in Surrey's economic and social life and I was delighted to be able to meet with them to discuss the issues they face every day. I look forward to developing this important relationship further during my time in office."
Shiraz Mirza added: "It is a tremendous honour to be welcomed by the community to talk with them in as impressive and important a place as the Shah Jahan Mosque. Meetings like this illustrate the difference that Kevin, I and the whole team want to make – to reach out to people who previously didn't have a direct input at the strategic level of policing. We all have a part to play in keeping our county of Surrey safe and the more people we can encourage to do that, the better things will be for all of us."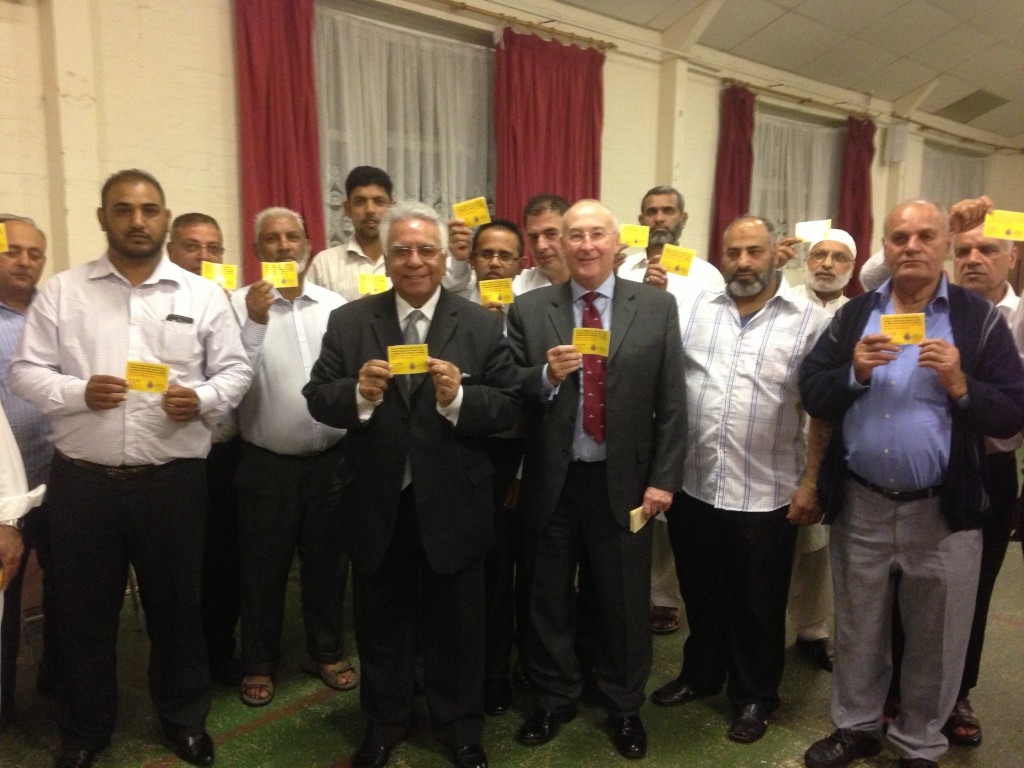 ---
Share on: