Police and Crime Commissioner, Kevin Hurley, has provided £10,000 to fund 11 defibrillators for use by the Joint Enforcement Teams (JETs) in Surrey.
In the UK 100,000 people a year die from sudden cardiac arrest. These easy to operate machines give both a visual and a spoken guide to the user and are invaluable in saving lives.
Trudie Lobban, founder of the Arrhythmia Alliance said: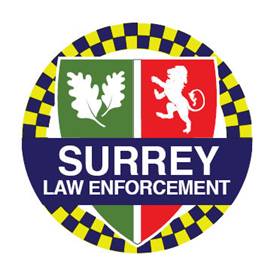 "Defibrillators present a vital, life-saving addition. When used alongside CPR, they massively increase the chance of someone surviving sudden cardiac arrest from 5 percent to 50 percent or more."
There will be one defibrillator for each JET vehicle currently in use.
There are JETs operating in Reigate and Banstead, Elmbridge, and Spelthorne and other boroughs and districts aim to roll out their own versions of the scheme shortly. JETs comprise police officers, council officials and other agencies working together and combining their various powers to tackle low level crime quickly and efficiently often circumventing the courts and saving tax payers' money.
Police and Crime Commissioner, Kevin Hurley, said:
"The Joint Enforcement Teams in Surrey are doing excellent work in Reigate and Banstead, Elmbridge, and Spelthorne in dealing with the people who blight our lives. These defibrillators will allow JET to save people's lives, and I would hope that in the future, Surrey Police cars would also carry this equipment."
---
Share on: