To mark International Day against Homophobia, Biphobia and Transphobia (IDAHOBIT) 2018 – PCC David Munro joined Surrey Police officers in Woking who were meeting members of the public to talk about supporting and protecting the rights of the LGBT+ community in the county.
Click below to watch our video and read David's story of how he overcame prejudice during his military and political career.
In 1967 the 'consenting adults in private' bill became law, just when I turned 19. A landmark indeed but, to me as one who wanted to make a career in the Armed Services, and had great ambitions, not fulfilled, of becoming a General, it didn't go nearly far enough.

The following year at the officer training academy at Sandhurst, one of my fellow officer cadets was caught in flagrante with another guy and was whisked away, never to be seen again, in case he infected us lot. Years later I bumped into him and he told me that he was treated as if he were a mental patient: everyone showing great kindness, incarcerated in a hospital bed(!) and discharged before the week was out.

Two decades of climbing up the ranks, being increasingly looked on as strange because I didn't get married (no way was I going to tell them about my now-civil-partner – if I had I'd have been sacked) before I decided at age 37 to leave. Not a heroic tale of non-conformity against the odds, but an increasing discomfort about not being able to tell anyone about who I really was.

Six months after I left the Army as a Major, I was asked to go to an office near Baker Street 'for a chat'. I realised instantly that this was an approach to join the Security Services and so it proved. The interview went swimmingly until I mentioned that I was in a stable same-sex relationship: the recruiter said 'oh, what a shame' and 3 minutes later I was out on the street. In retrospect, just as well as I'd have made a rotten spy, but it did leave me rather deflated.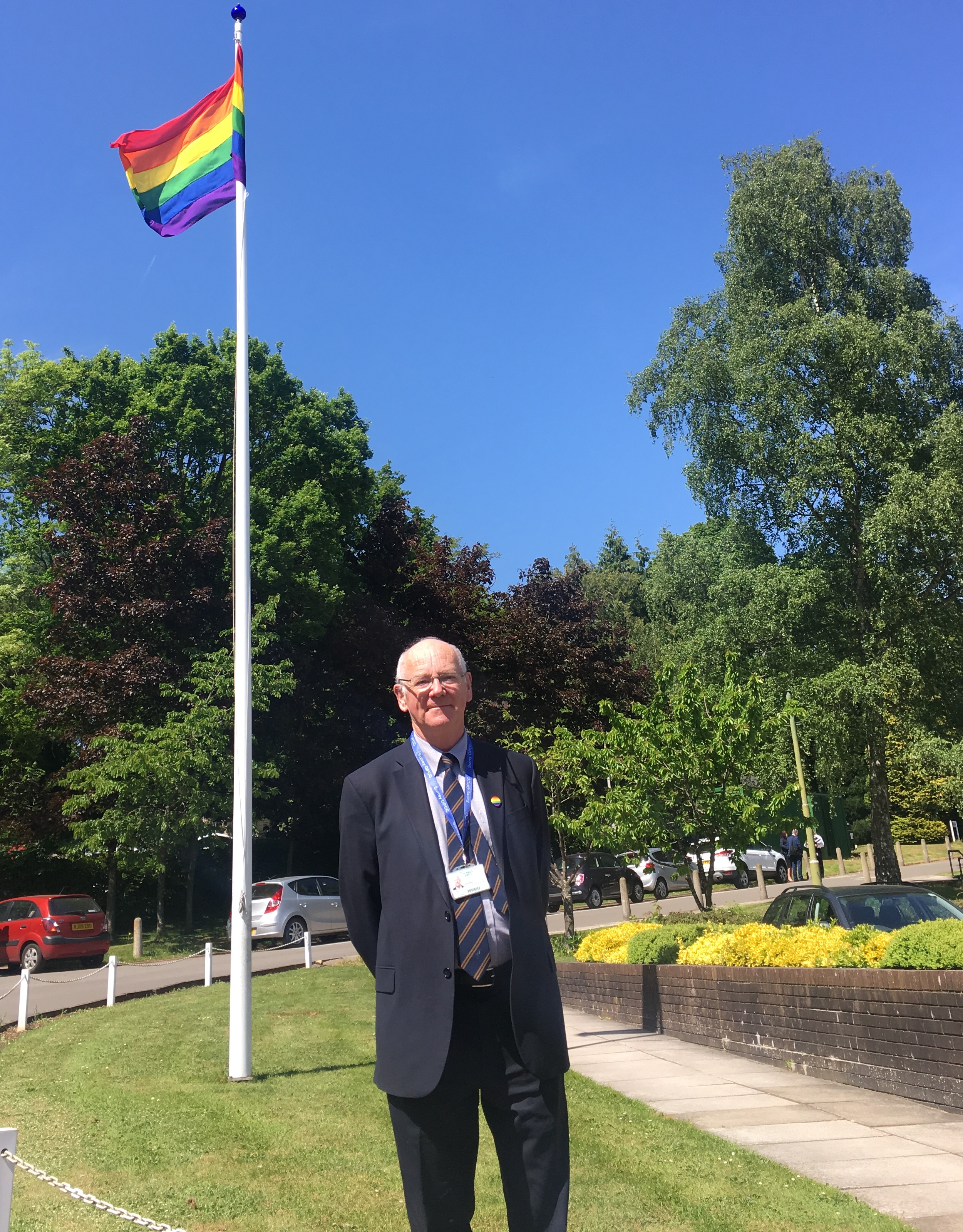 How things have changed! A career in Surrey local politics, dare I say it quite successful, winning 11 elections out of 12, and becoming Chairman of Surrey County Council. My partner was with me in public every step of my tour. He took great delight in wearing the 'Consort's Badge' on all possible occasions. I had thought that, as a learned Professor of Classics, he would have been above that sort of thing, but it just shows that, even living with someone for decades, you can get surprised – thank goodness.

And now as Police and Crime Commissioner for Surrey, the best job I've ever had – it's fun being the boss. Not a whisper of homophobia, indeed I was truly astonished that the attitudes I had assumed still lingered in the police service were nowhere to be seen.

When climbing a mountain, I'm told that it's always good to avert your eyes from the peaks to come and instead look back from time to time to see how far you've gone. We're not at the summit quite yet, but well above base camp. Thank the Lord I wasn't born twenty years earlier but a shame that my 1st forty years of life was living a lie.

So, more to do but a hell of a lot to celebrate. I was privileged of course and others have, and are, finding their journey much more difficult, especially I think in the transgender arena. But the door opened by the Wolfenden Report of 1957 can never be shut again.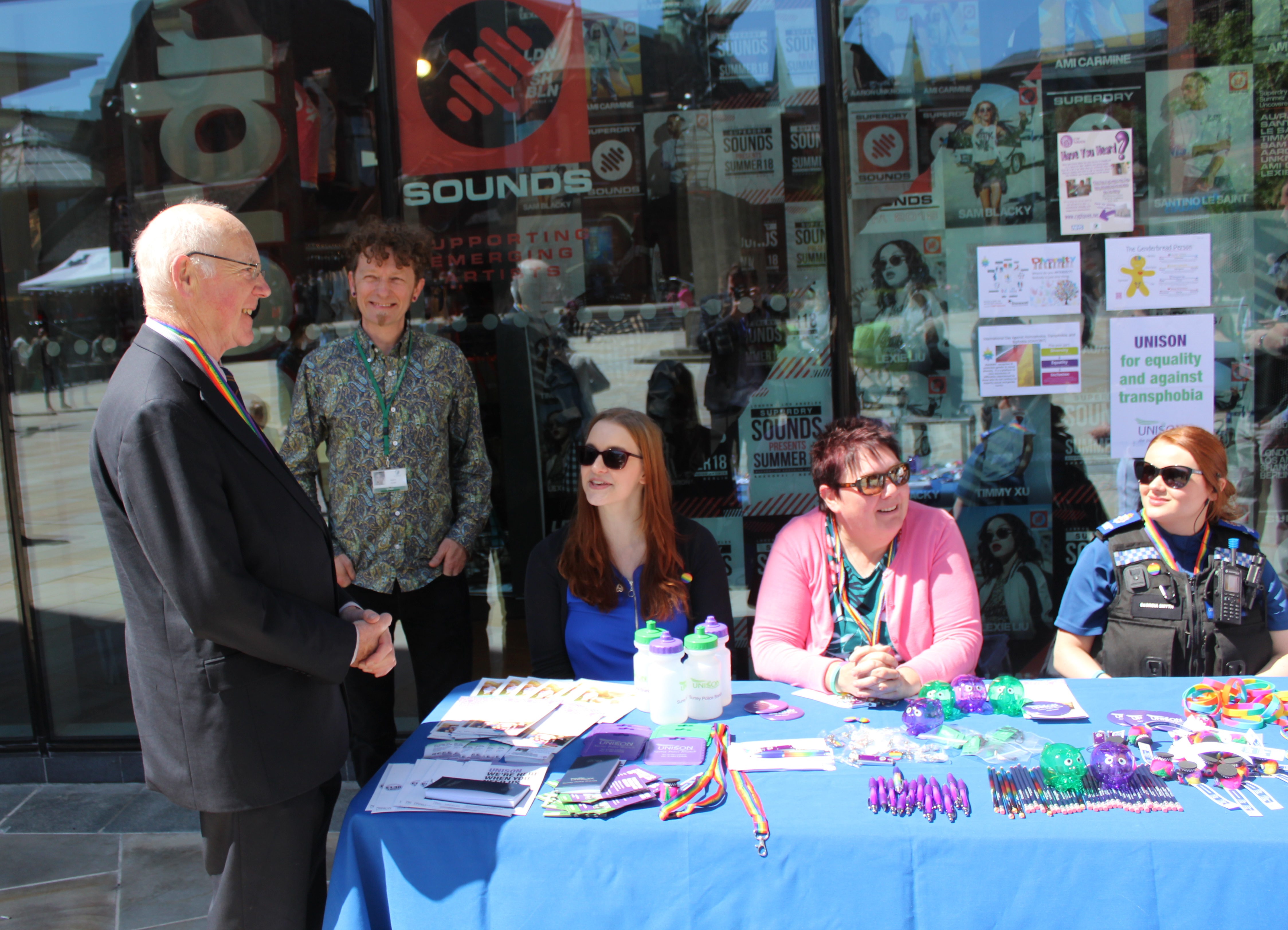 ---
Share on: