Home Secretary Amber Rudd met with Police and Crime Commissioner David Munro and officers from Surrey Police to talk about local policing during a visit to the county today.
The Home Secretary dropped in to the Elmbridge Neighbourhood Policing Station at Esher Civic Centre to chat with local officers and hear about their issues and experiences of policing in Surrey.
She then met with the PCC and Chief Constable Nick Ephgrave to discuss a number of topics such as officer recruitment and retention, training, Stop and Search and the recent government announcement on the police settlement.
PCC David Munro said: "It was a pleasure to welcome the Home Secretary to Surrey this afternoon to see for herself the hard work and dedication of our officers and staff.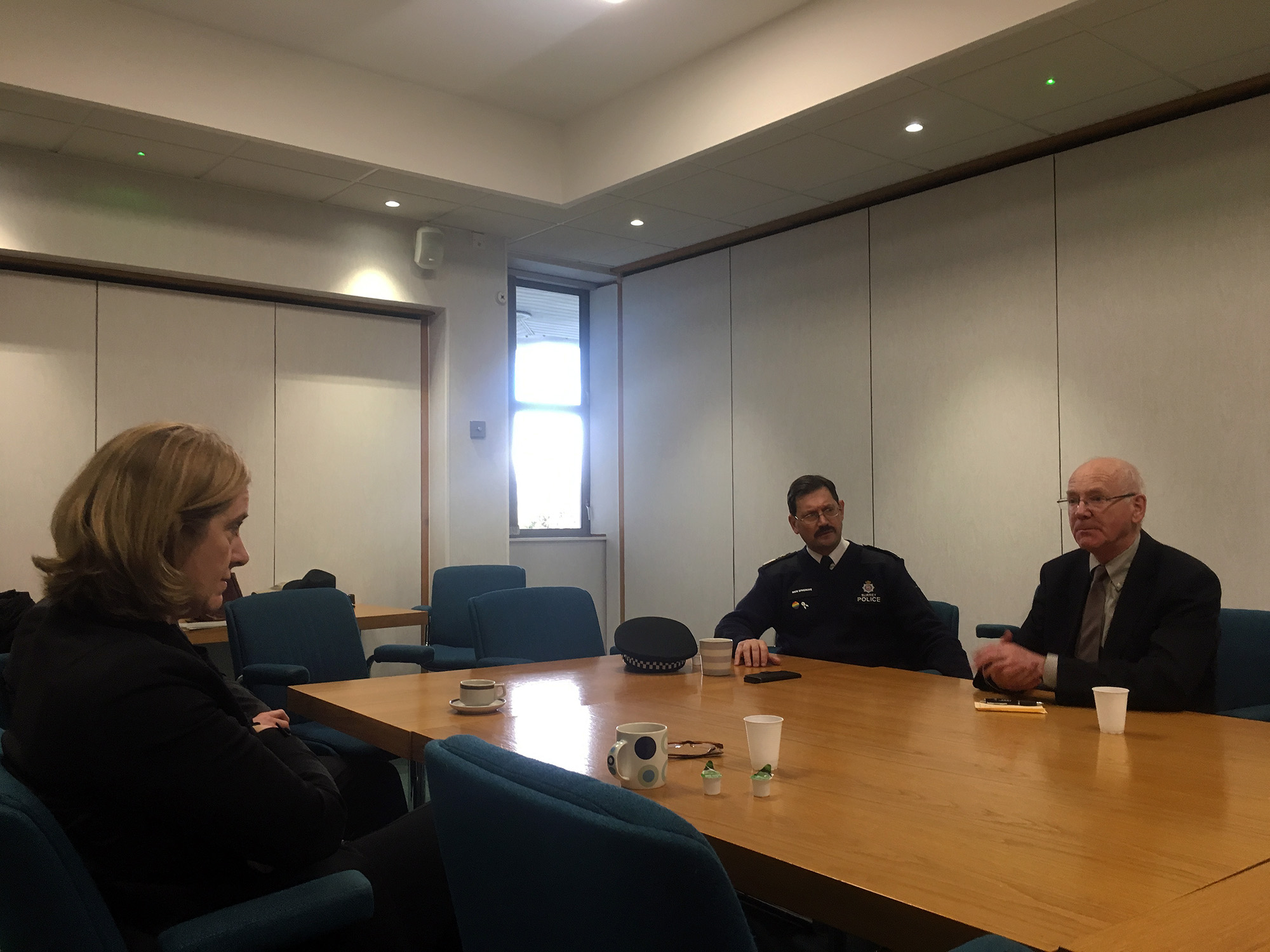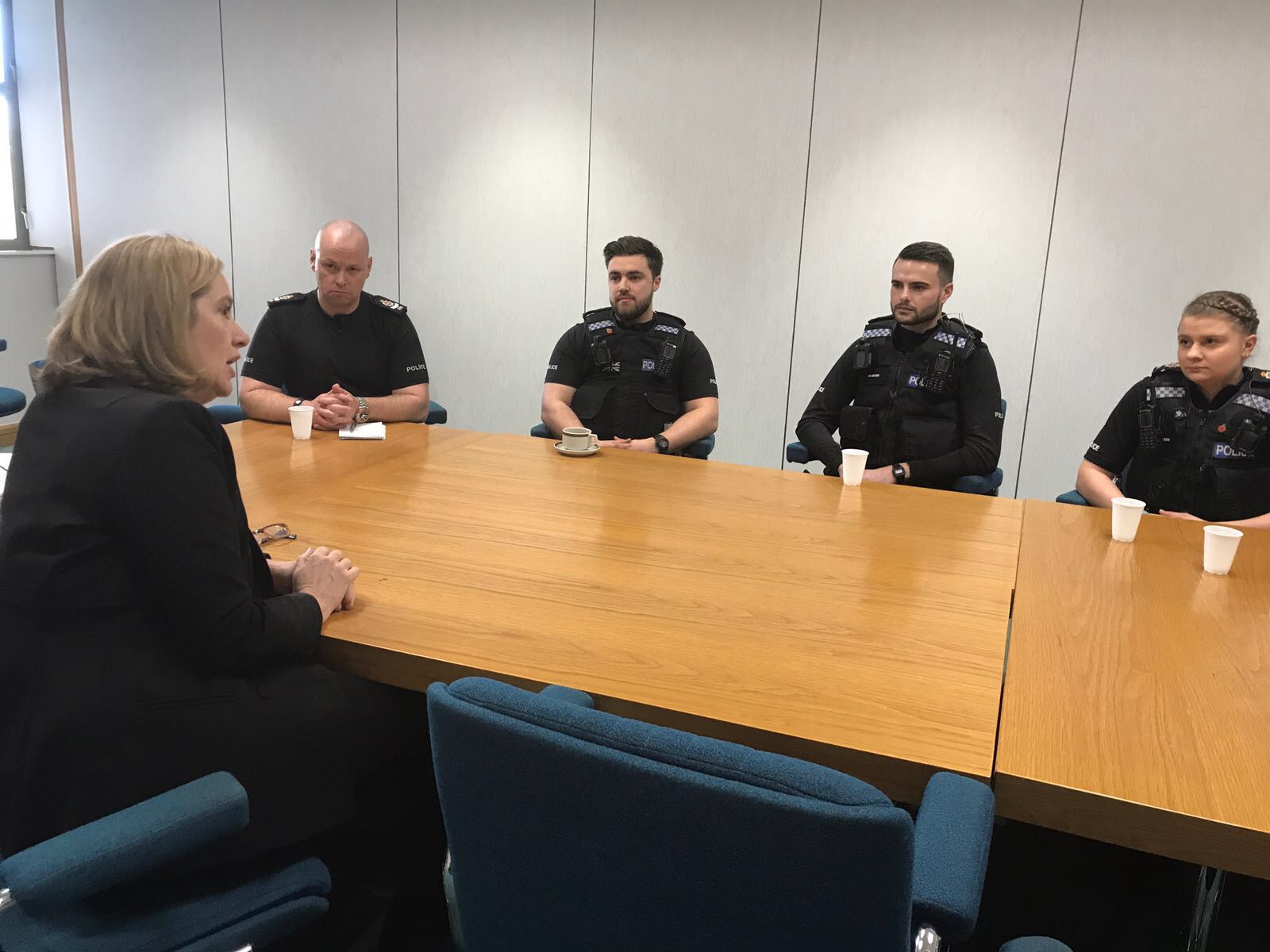 "Whilst it was important for the Chief Constable and I to spend time talking to her about those policing issues on our minds – it was even more important that she got to meet some of our officers and hear first-hand about their experiences on the frontline.
"It was a really positive visit and she took great interest what our officers do, the training they receive and how they are equipped. I also took the opportunity to talk to her about police funding and the pressures forces are facing whilst recognising that the recent settlement will do much to put the Force on a more stable financial footing.
"I am really proud of our police service in Surrey and it was a great opportunity to showcase what they are doing to keep our county safe."
---
Share on: