Have you had a call from someone claiming to be your bank?
It seems reasonable enough – they know your address, latest transaction, long digit card number – but now they're asking for more; security codes, expiry date, passwords'Ķ This could be a scam.
Scams affect millions of people across the UK, leaving them feeling vulnerable, embarrassed and out of pocket.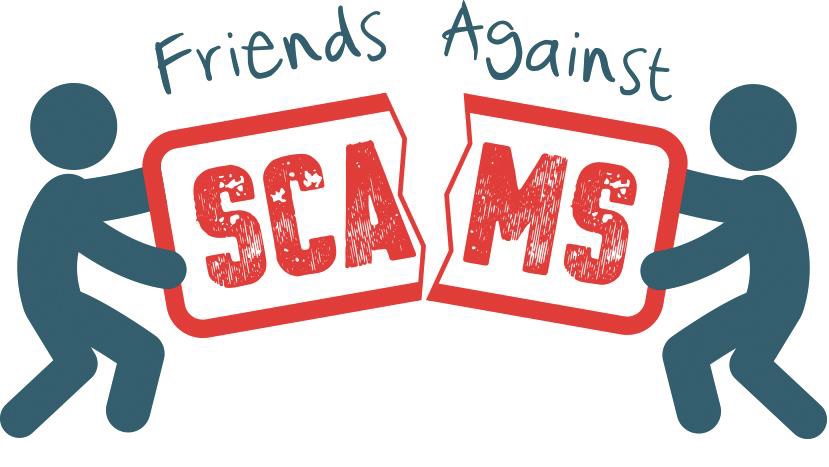 The Police and Crime Commissioner (PCC) for Surrey, David Munro has now pledged to join the fight against fraudsters by becoming a 'SCAMbassador' for the 'Friends Against Scams' (FAS) initiative run by National Trading Standards (NTS).
The FAS scheme aims to protect people from becoming victims and empowering communities to 'Take a Stand Against Scams.'
As a SCAMbassador, David joins the NTS Scams Team, the Chartered Trading Standards Institute (CTSI) and others to raise awareness of this type of offending and the damage it can cause.
PCC David Munro said: "Scamming someone, whether it's on the phone, by email or face-to-face is a malicious and cruel way of manipulating someone's trust.

"Scammers commonly target vulnerable people, often building relationships or pretending to be well known brands or service providers in the hope of getting their hands on people's money.

"This can leave the victim feeling betrayed and embarrassed with many having sadly lost their life savings as a result.

"With scams becoming more and more sophisticated, what may have previously seemed obvious to many, is now well hidden causing many to be at risk. Unfortunately, this type of criminality is still massively under reported so I want to make it my aim to raise awareness, help support victims and find ways of stopping this at its source.

"I'm proud to be a SCAMbassador and I hope more will join me in supporting the FAS campaign to help prevent these criminals from ruining any more lives."

Louise Baxter, Team Manager, National Trading Standards Scams Team said: "The tactics used by scammers leave victims socially isolated and ashamed of telling their friends and families what's really going on behind closed doors.

"It is fantastic to have such an influential figure in the community to help us tackle this problem on a local, regional and national level and I would encourage all those that are interested in showing their support to join the campaign and be part of our growing SCAMbassador network."
For more info about Friends Against Scams please visit: http://www.tradingstandards.uk/standagainstscams or contact the TSI policy team on: policy@tsi.org.uk.
For more info about the National Trading Standards Scams Team please contact: nationaltradingstandards@grayling.com or call: 020 7025 7570.
---
Share on: