The Police and Crime Commissioner for Surrey Lisa Townsend has secured £237,000 in government funding for a project to combat youth-related anti-social behaviour in Sunbury Cross.
The 'Safer Streets' money will go towards tackling ASB issues in the Forest Drive Estate, Heathcroft and the Parade and the shopping centre.
The Commissioner said it was brilliant news for residents and the local community who will benefit from a number of planned measures designed to make the area a safer place to live and visit.
This will include residents only access, improved CCTV provision in the location, including the subways, and opportunities for young people in the area.
The Police and Crime Commissioners Office submitted three bids for the county totalling £707,320 after working with Surrey Police and borough and district council partners to identify areas most in need of support. Alongside Sunbury Cross, the other areas set to benefit are the Surrey Towers housing development in Addlestone and the town centre at Epsom.
It is the fourth round of the Home Office's Safer Streets funding which has so far seen £120m shared across England and Wales for projects to tackle crime and improve safety in local communities.
Police and Crime Commissioner Lisa Townsend said: "I am absolutely delighted that the Safer Streets bids for all three projects in Surrey were successful which is great news for those living and working in those areas.
"One of the key issues that is raised repeatedly with me is the impact of anti-social behaviour on our communities and I know that this issue has been causing concern for local people living and using the Sunbury Cross area.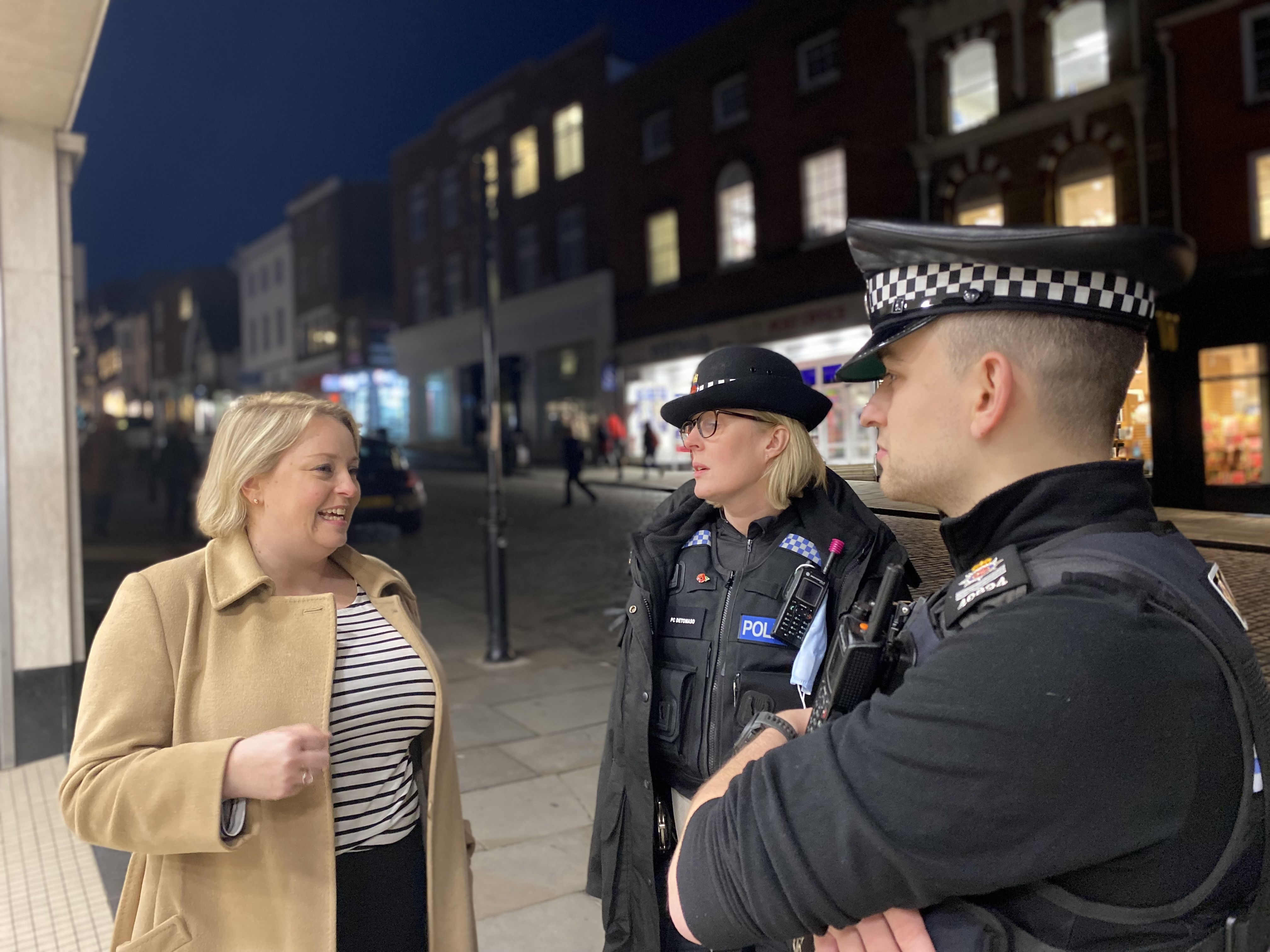 "So I am really pleased to see that the funding we have been able to secure will help address those issues and put in place measures that I hope will make the area a safer place to live and work in.
"The Safer Streets Fund is an excellent initiative by the Home Office which is continuing to make a real difference to our communities. I will ensure my office continues to work with Surrey Police and our partners to identify other areas that could benefit from this extra funding in the future."
Maxine Cilia, Borough Commander for Spelthorne said: "I am delighted that all the hard work from my team and local partners including the council and housing association will be able to be continue making a real difference to Sunbury Cross residents and visitors to the shopping area.
"This will improve the security in the some of the estates affected by anti-social behaviour and make the underpasses more secure with new and improved CCTV. 
"After our recent survey, we are really pleased that we are able to support local people who responded telling us of their concerns, some of which these initiatives will address to improve feelings of safety in their communities."