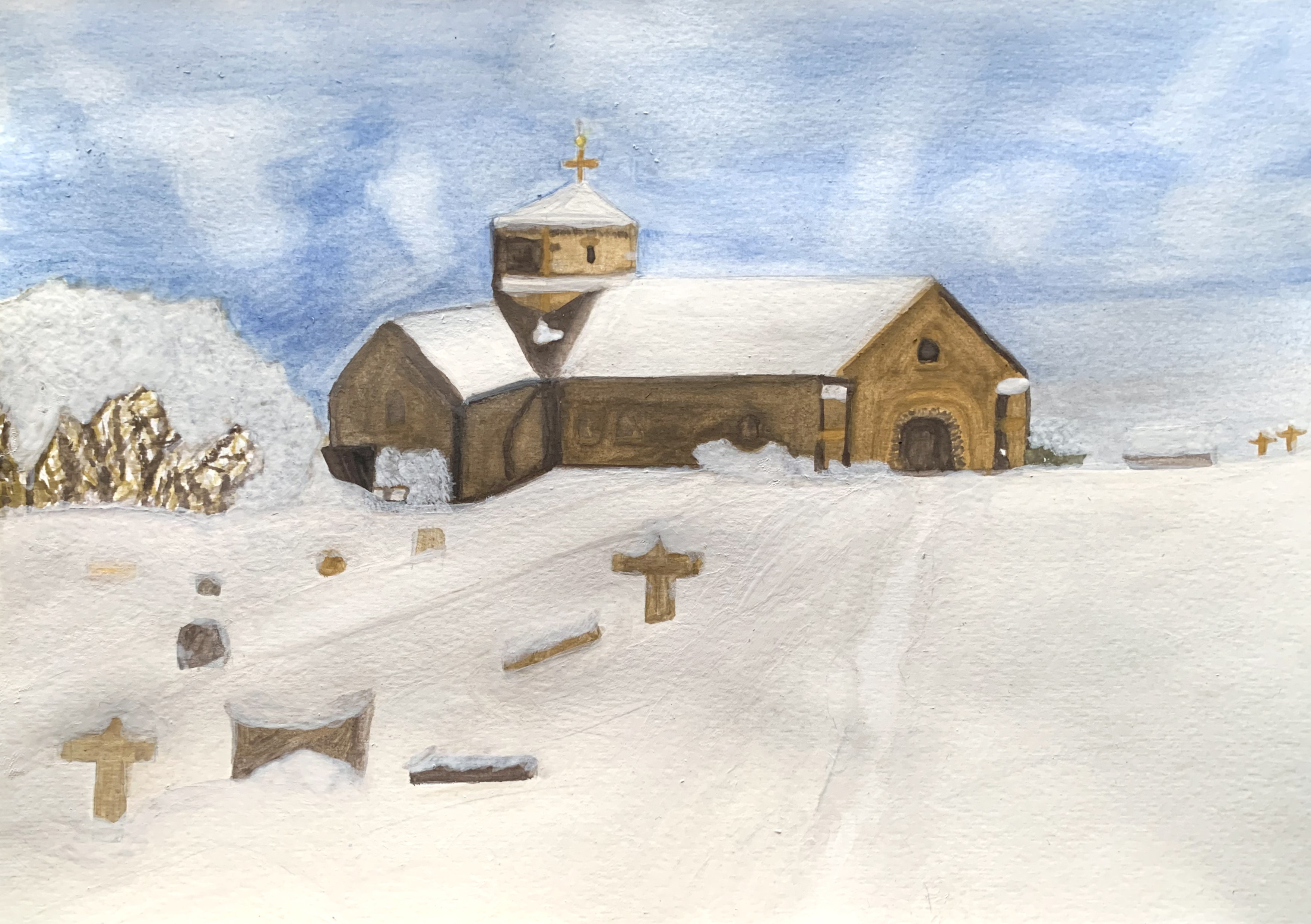 Anouska is an 'Our Time' artist at HMP Send who is taking art workshops delivered by the Watts Gallery Trust. The workshops are part of the 'Art for All' programme and are funded by the Michael Varah Memorial Fund.
"I chose to capture a snowy Christmas scene of St Martha-on-the-Hill Church on the outskirts of Guildford, the only church site in Surrey to be on the Pilgrim's Way. Painting in the group is my es­capism. During the workshops I forget where I am and escape into my art. With this landscape, I felt like lying down in the snow and making snow angels!" – Anouska
This design was commissioned by the Office of the Police and Crime Commissioner for Surrey in support of the 'Our Time' project and HMP Send artists.
You can find out more about the Commissioner's Reducing Reoffending Fund here.