Jane Anderson – Assistant Commissioner for Victims
Jane's role is to ensure that victims and witnesses are at the heart of Surrey's Criminal Justice System – a key priority for the public.
Jane's career has spanned a great variety of posts and organisations. Key threads have been organisational change and reform, public protection, and ethics and standards. She also understands the value of voluntary work, having worked as a volunteer in church and sport.
After a spell with the British Council and twelve years with the BBC, Jane spent most of her career as a senior Civil Servant at the Home Office, Ministry of Justice and other Whitehall Departments advising Government Ministers and developing workable policies to implement government objectives. She has worked on a variety of matters including: the management and release of prisoners; police funding and accountability; and policy, legislation and organisation in the National Offender Management Service.  Until November 2012, Jane was a member of the former Surrey Police Authority.  She also spent six years as a Council member of the Advertising Standards Authority, deciding whether advertisements were legal, honest, decent and truthful. More recently, Jane was appointed by the Surrey Criminal Justice Partnership as Victims' Champion.
She has served as Assistant Commissioner for Victims since 2012.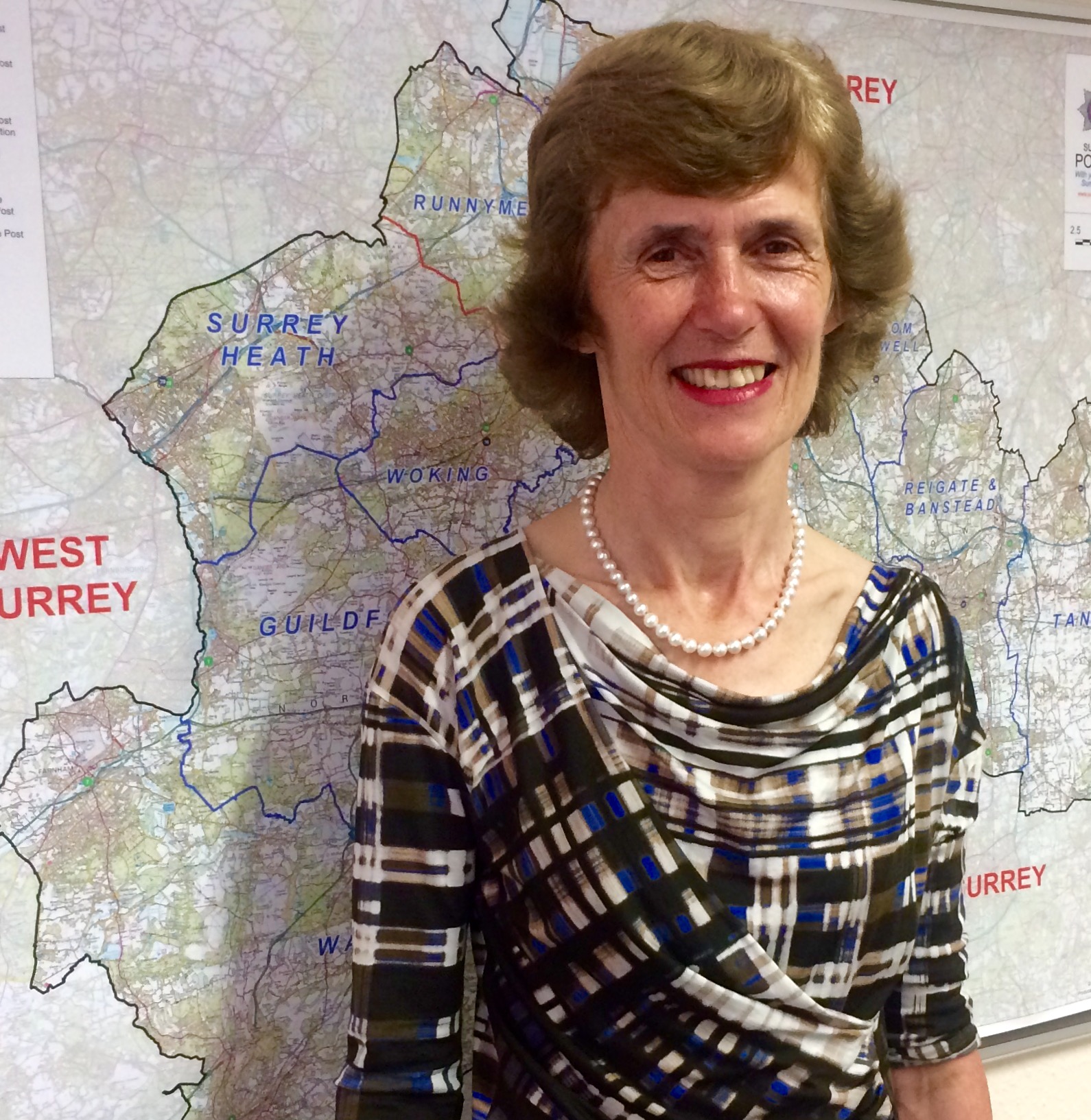 Click below for information on the Assistant PCC's expenses.